Lamb Weston
It's a Fry Delivery Revolution
Deliver what guests want. Crispy on delivery fries from Lamb Weston make it possible, staying crispy up to 20 minutes post-fry – and that goes up to 30 minutes when used with the innovative fry cup. The hearty 3/8" cut size and revolutionary light batter coating mean they can stand up to the challenges of delivery without sacrificing taste and texture.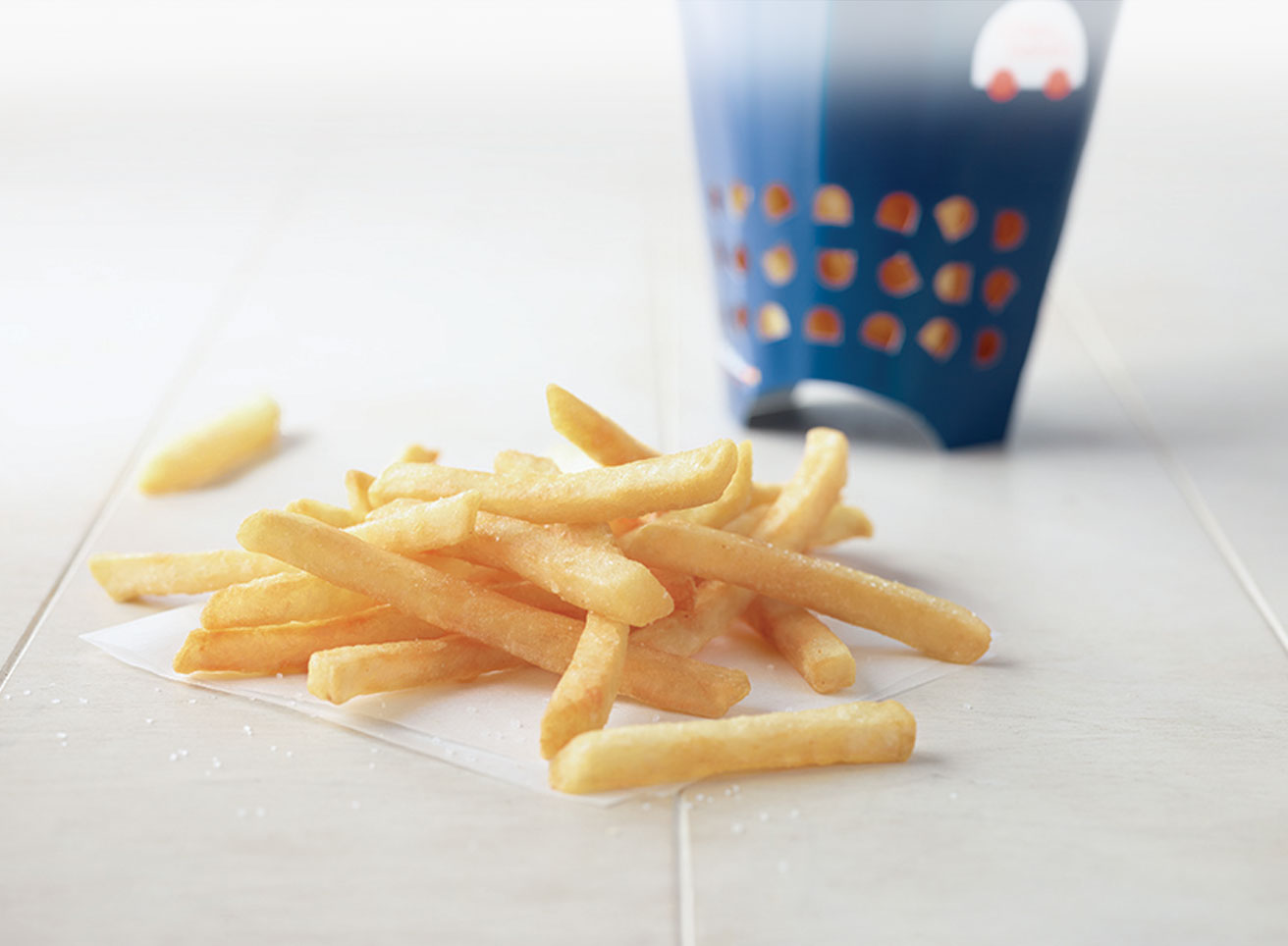 It's Time for a Truly Crispy Delivery Fry.

Consumers love convenience – 41% of them expect to order more delivery over the next year.1 That's why a 20% increase in the delivery market (already more than $52B) is projected by 2020.2 And it goes without saying that everyone loves fries. So why aren't fries at the top of the delivery food chain?

30% of consumers skip delivery fries for fear they will be soggy.1 That's a huge missed opportunity. The rest? They're eating fries they think are just "OK"2 and probably questioning whether to bother trying delivery fries again. And even though third-party delivery is rising, almost two-thirds of consumers blame the restaurant for the quality of delivered food.1 Crispy on Delivery fries are perfect beyond delivery, too. From dine-in and drive-thru to room service and buffets, these versatile fries make a difference across an operation.

1 Lamb Weston Proprietary Research, 2017
2 Datassential 2017 Delivery Report
Become a Supplier Partner
Contact us today to learn how you can partner with Performance Foodservice.
Sign Up Today