Smoked Bacon Sweet Potato Stix with Apple-Sour Cream Dip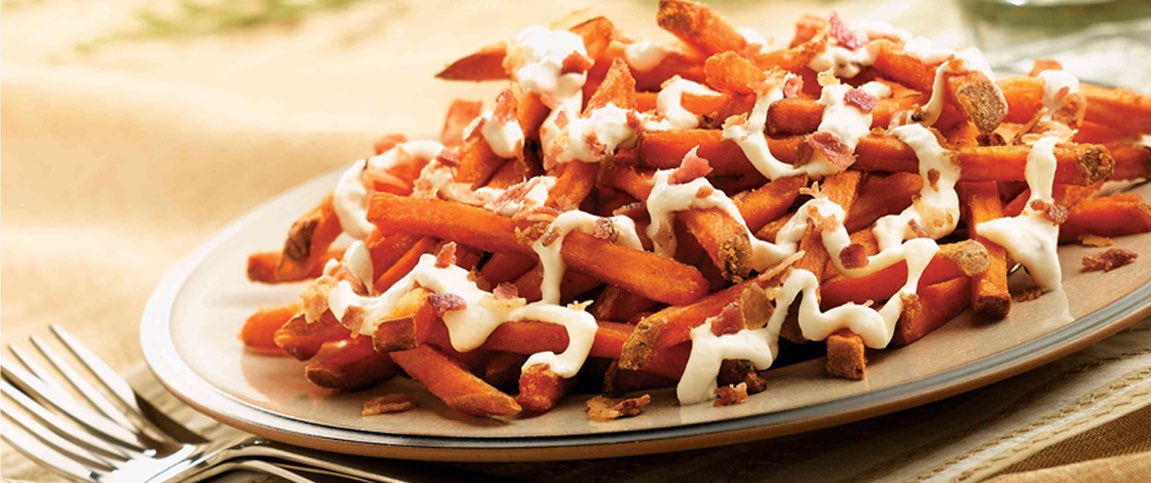 Smoked Bacon Sweet Potato Stix with Apple-Sour Cream Dip
Directions
Grind bacon bits in a spice grinder until finely ground.
Prepare McCain® Harvest Splendor® Sweet Potato Stix according to package directions.
Transfer to a medium bowl and sprinkle with the Bacon Bits immediately after removing from the fryer.
In a small bowl, mix sour cream and applesauce together to make Apple-Sour Cream.
Serve potato stix with a ramekin of the Apple-Sour Cream.
Ingredients
1 oz. bacon, bits
4 oz McCain® Harvest Splendor® Sweet Potato Stix
2 cups Nature's Best Dairy® Sour Cream
1/4 cup West Creek® Applesauce
1 oz West Creek® Bacon, (smoked, bacon bits)