Menu Designs offers a wide range of high quality, menu related products for individually owned, family-style restaurants to multi-unit chains and fine dining restaurants.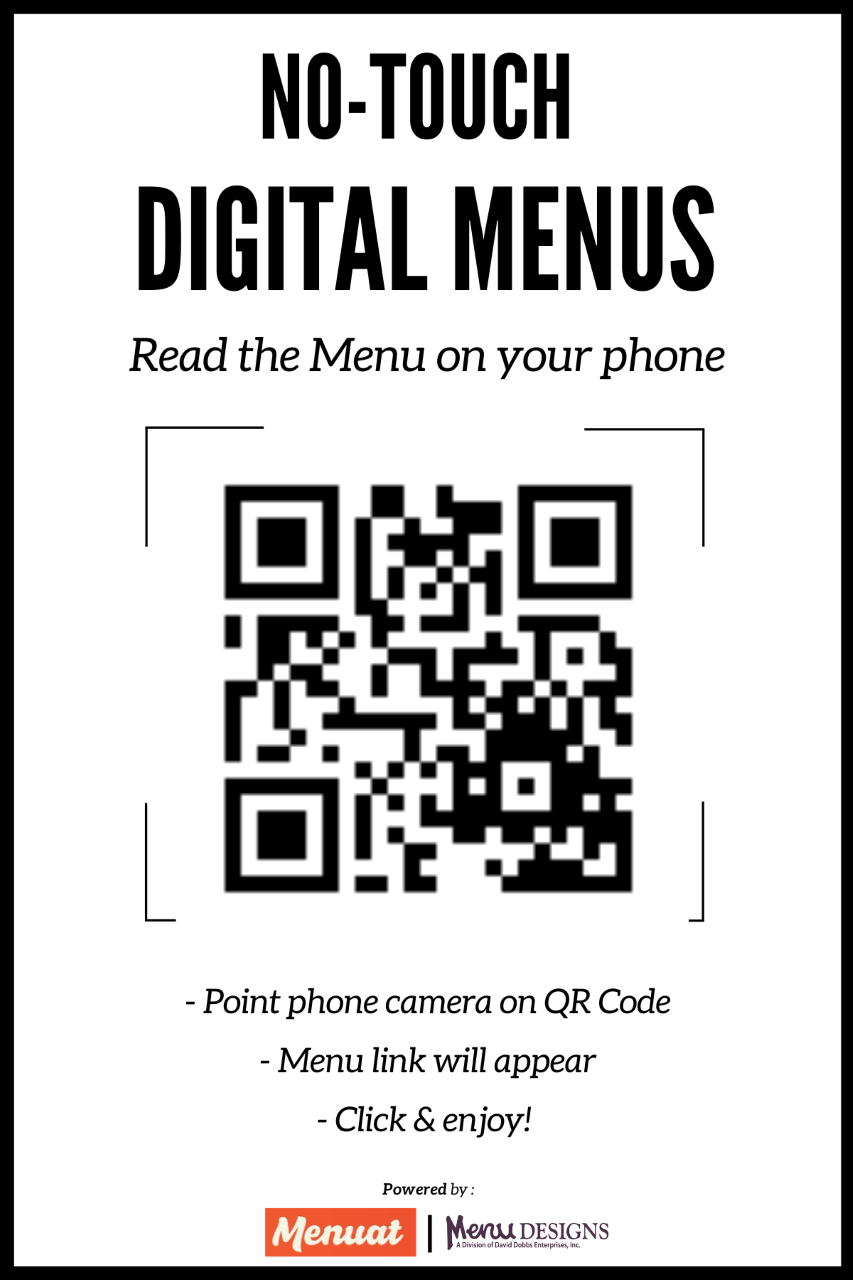 Now offering a new NO-Touch Menu to help restaurants, hotels, bars and other establishments open safely. This digital, no touch menu platform allows customers to view the menu instantly from their smart phone. This menu platform supports CDC recommendations for reopening, in addition to accompanying disposable and existing menu covers that may be in use.
No-Touch Menus enables restaurant owners to be in control of their menu and update it in real time.
Simply log into a password protected admin page and type in any changes and it will instantly update the menu.
You can update pricing, add or remove an item, and upload photos.
Easily display different menus and specials at specific times throughout the day.
Customers can scan a QR code that will load the restaurant menu directly onto their smart phone or tablet, without requiring them to sign up or provide personal information.
Menu Designs also provides
Printed menus / graphic design
Menu holders of all types
Face Shields for pizza delivery drivers
Social distancing floor graphics
Concentrated water based Sanitizer
Menu Designs has been helping restaurants design and layout their menus, as well as producing high quality custom menu covers to the hospitality industry for 40 years.
To find out more about MENU DESIGNS, sign up for the SPARK program today.