Improve Employee Engagement with Simple Scheduling & On-Demand Pay Solutions
Forecasting accurate labor demand and giving your employees flexible payment options has never been easier – now with HotSchedules and Fuego powered by Fourth, you can easily manage schedules, give your team updates, and even pay on-demand.
HotSchedules is the restaurant industry standard for scheduling and labor management with over 3M users – battle-tested and deployed by some of the world's largest and most trusted brands, franchises, and independents alike.
Fuego is a financial workforce app from Fourth with a simple premise: Give wage earners early access to the money they've already earned and employers the ability to attract and retain the best talent. Now with Fuego, if they've earned it, they can cash it today. Employees can see what they've earned, what they will earn, and plan for the fun things in life too.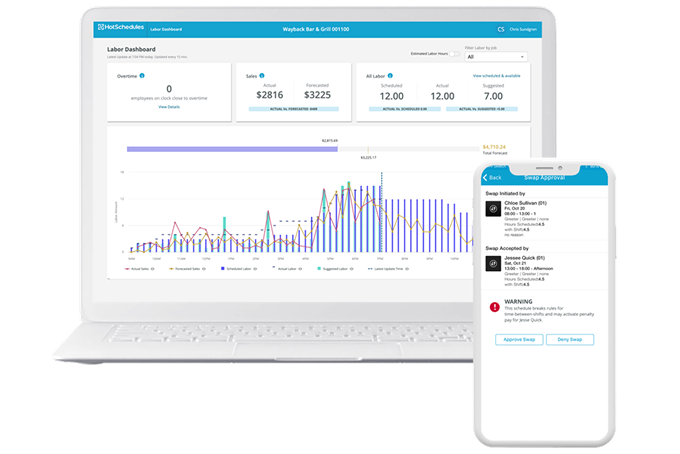 For employees:
5-star mobile app
Provide shift ratings
Swap, pick up and release shifts, request time-off
Early access to wages already earned
Message your coworkers and managers from the convenience of a phone
Click in, out, and view your pay
For managers:
Streamlined team communications
Attract & retain more talent by providing on-demand access to wages using the Fuego mobile app
Demand and labor forecasting
One-click shift transaction approvals
In-scheduler reports and alerts
Incentivize employees to pick up shifts with synchronized view between schedules and potential earnings
Save costs in hiring and training talent by relieving the need to traditional payment methods
Learn more about how HotSchedules and Fuego can be the right tools for your restaurant.
Performance Foodservice customers receive 10% off HotSchedules and Fuego is FREE. Sign up for more information through One Source today!