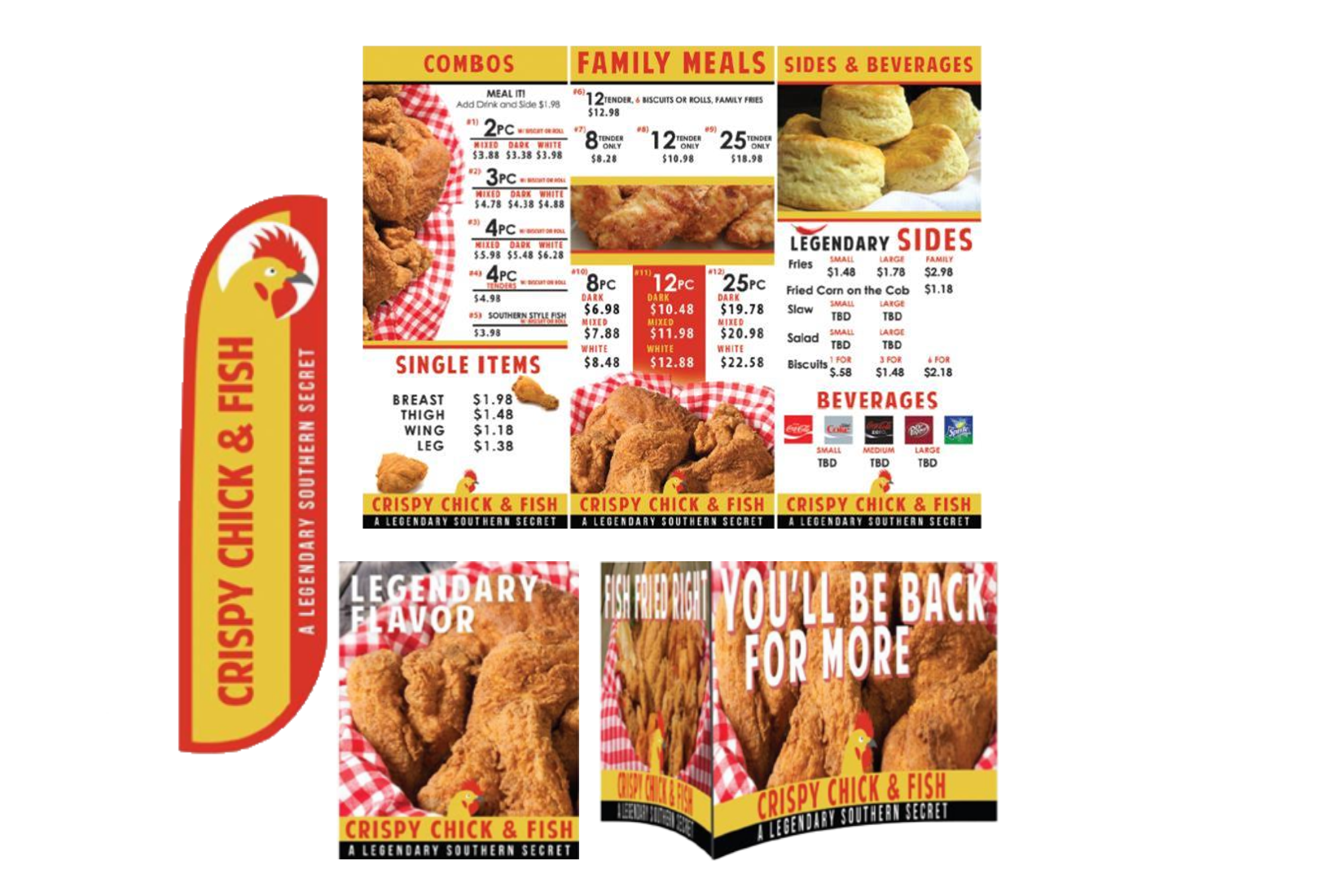 CRISPY CHICK & FISH is a solid opportunity to tap into the ever-growing market of convenient foods. Whether your customers are looking for a quick lunch, dinner or snack, our lineup provides the perfect meal on the go! This is an opportunity that makes good business sense because it delivers solid profits to your bottom line.
THE PROGRAM offers a variety of breading flavors and spices. You select the right profit mix and flavor profile for your market and budget. We also bring marketing support in the form of window sheets and point-of-purchase materials; feather banners; pre-made radio and TV ads; and newspaper slicks. In addition, we can create customized electronic menu boards just for your location and food selections. Free online video training for your employees on proper frying techniques is also offered.
CRISPY CHICK & FISH is a simple program. There are no franchise fees; the only requirement is that you use Krispy Mixes breading purchased from your Merchants representative for all of your chicken, fish and other fried food items.
IF YOU ARE INTERESTED, simply give your Merchants rep a call.
IN SHORT, Crispy Chick & Fish is a money-making opportunity your customers will love. Join our family and bring this legendary Southern secret to your market!
FOR MORE INFORMATION, click here.