PFG One Source Solution Partners
Solutions that Ignite Success
A restaurant has a lot of moving parts. We help keep them moving smoothly. Our PFG One Source Solution Partners program is designed to help you gain additional customer consideration, compete more efficiently and reduce your costs. When our customers join the PFG One Source program, they may receive discounts from our PFG One Source suppliers. We have also included information in Spanish of each of our PFG One Source partners.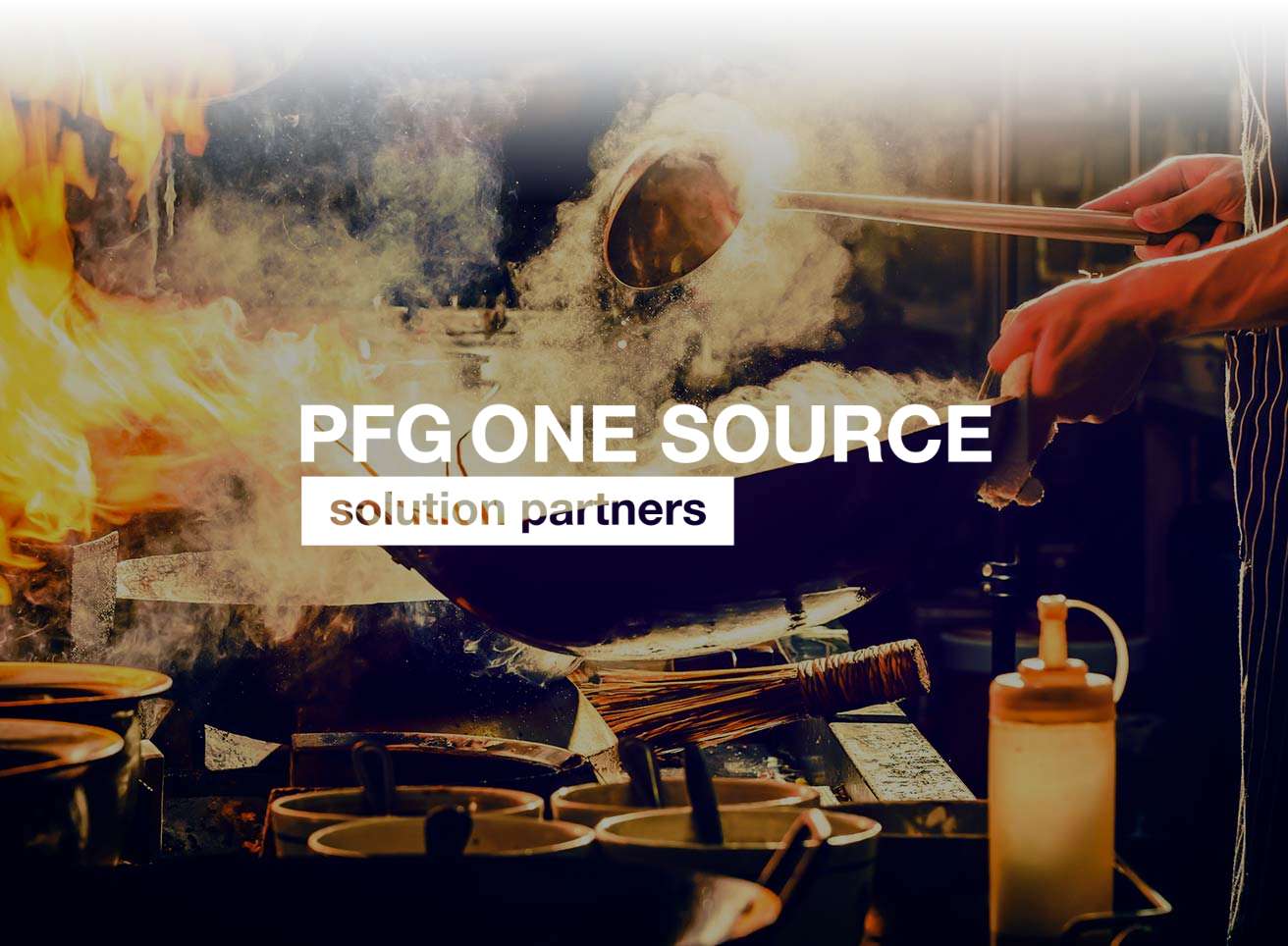 Here to help you thrive.
Introducing our One Source Solutions Partners, a network of innovative businesses to help you tackle all the issues that come with running a restaurant in today's landscape. Check out this fun video to learn more!
Marketing Resources
From menu design to reputation management - how you market and present your business to the world directly impacts foot traffic and repeat business. Explore these providers to learn about how their unique services can impact your business today.
Restaurant Operations
There are a lot of moving parts that must be in sync to ensure your guests have the best possible experience. Our One Source Solution Partners offer technology and resources to help streamline operations, cut costs, measure performance, and more. Explore our partners below to find the services to help your business thrive.
Staff Solutions
Keeping staff trained, morale up, and associate retention high are all part of running a restaurant too. Our One Source Solution Partners are ready to jump in and help. With training programs on allergens, food safety, and scheduling systems to keep staff in sync, our Staff Solutions Partners can help you invest in your staff and keep them for the long haul.

Get Started with One Source Solution Partners
A restaurant has a lot of moving parts. We help keep them moving smoothly.
Sign Up for One Source