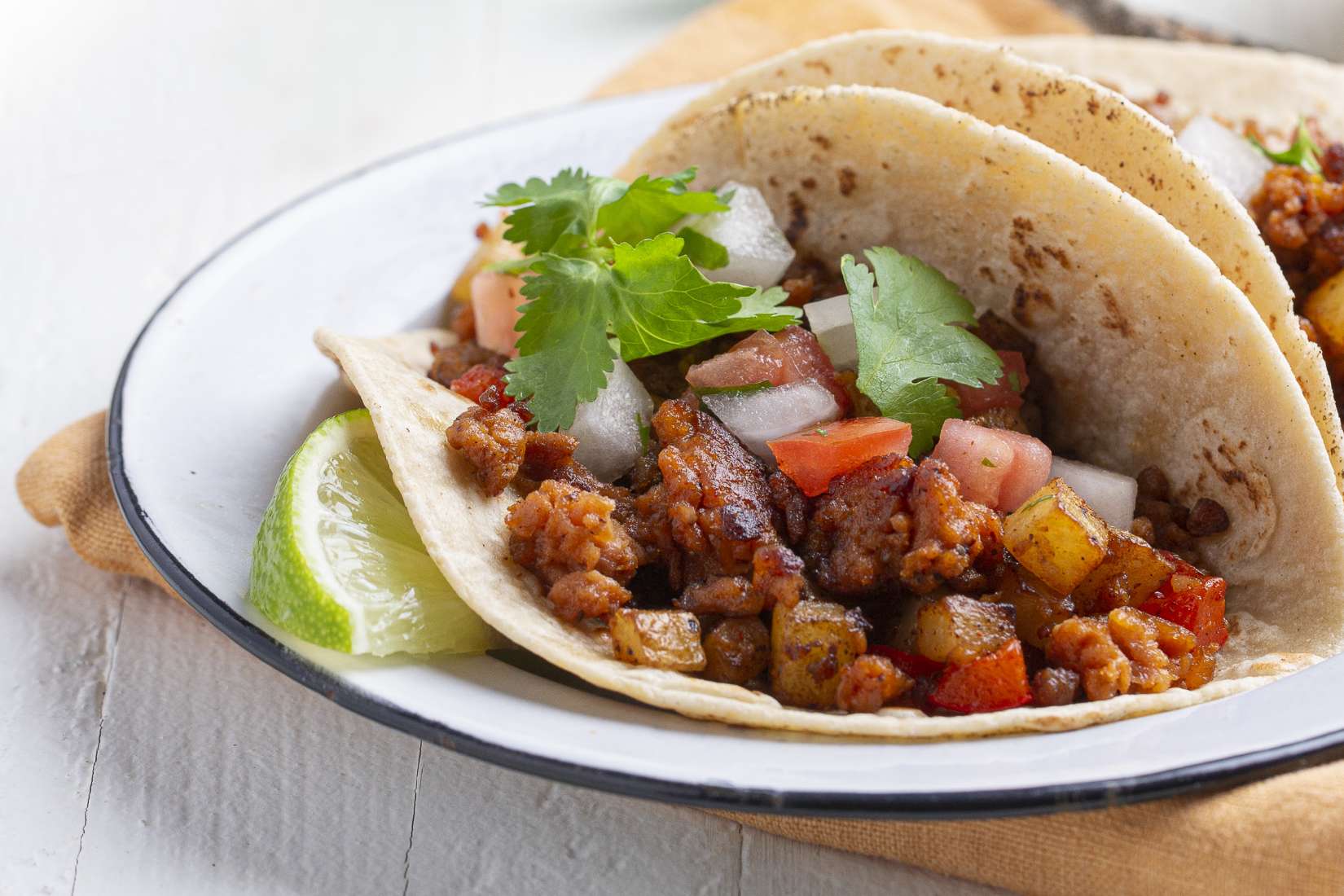 Performance Foodservice is proud to introduce four new plant-based protein offerings under its Green Origin™ brand: burger patties, grinds, two breakfast sausages and chicken nuggets. In keeping true to the brand, Green Origin™ products are made primarily with plant protein and proprietary blends of other ingredients to ensure that the products appeal to all consumers, vegans and meat eaters who want to incorporate more plant-based proteins into their diets.
Take advantage of America's growing appetite for plant-based proteins and enhance your menu today with this sumptuous, easy-to-prepare Green Origin™ products.
Green Origin™ Burger Patties uses the best of the best pea-based protein recipe that delivers superior taste and flavor, performance like a beef burger, and has one of the cleanest ingredient labels with more recognizable plant-based ingredients than competitors. Take a bite of this burger and you'll see why it's bar none the most delicious burger in the plant-based category. Green Origin™ Grinds use the best of the best pea-based protein recipe that delivers superior taste and flavor, performance like a ground meat, and can be used in place of beef, pork or poultry in any recipe and your customers will think they are eating meat. The burgers and grinds are lightly seasoned, and cook best from a thawed state, however, they can also be cooked from frozen both which yield outstanding results. The burgers and grinds are gluten-free, soy-free and are an excellent source of protein.
Green Origin™ Breakfast Sausages are available in links or patties and offer both sweet and savory breakfast plant-based meats. The links are made with vital wheat gluten, apples, and a touch of maple syrup along with the warming spices of Ginger and Nutmeg with a touch of natural smoke flavor. The patties main protein component is pea protein and offers a savory breakfast sausage patty flavored with garlic, pepper, Sage, Rosemary and Marjoram. Green Origin™ Breakfast-Style Sausage Patties are perfectly portioned for breakfast sandwiches. Please note that while both items are soy-free, and only the breakfast patties are gluten-free.
Rounding out the portfolio are Green Origin™ Breaded Chick'n Nuggets are made primarily from pea protein, wheat gluten and fava bean protein and offer 15 grams of protein per serving (serving size of 5 nuggets is suggested). The nuggets are tender on the inside like a traditional chicken nugget and are enrobed in a coating that adds a crispy crunch and outer texture. The nuggets are par-fried and cook best from frozen, in a deep fryer. Green Origin™ Chick'n Nuggets deliver the sensory experience consumers crave from traditional breaded chicken nuggets but are made entirely from plants and are sure to be a crowd-pleaser especially among kids. Again, please note that the chick'n nuggets are soy-free but not gluten-free.
Contact your sales representative for product availability in your area.