Handgards
Counter problems in the foodservice marketplace
Our online tools will help you find the right disposable glove for the right task for each workstation, while our online pre-portioning calculator shows exact numbers on how pre-portioning food saves money. We also offer online tools to help operators find the right money saving pan liner and cook chill bags for operators who cook in volume.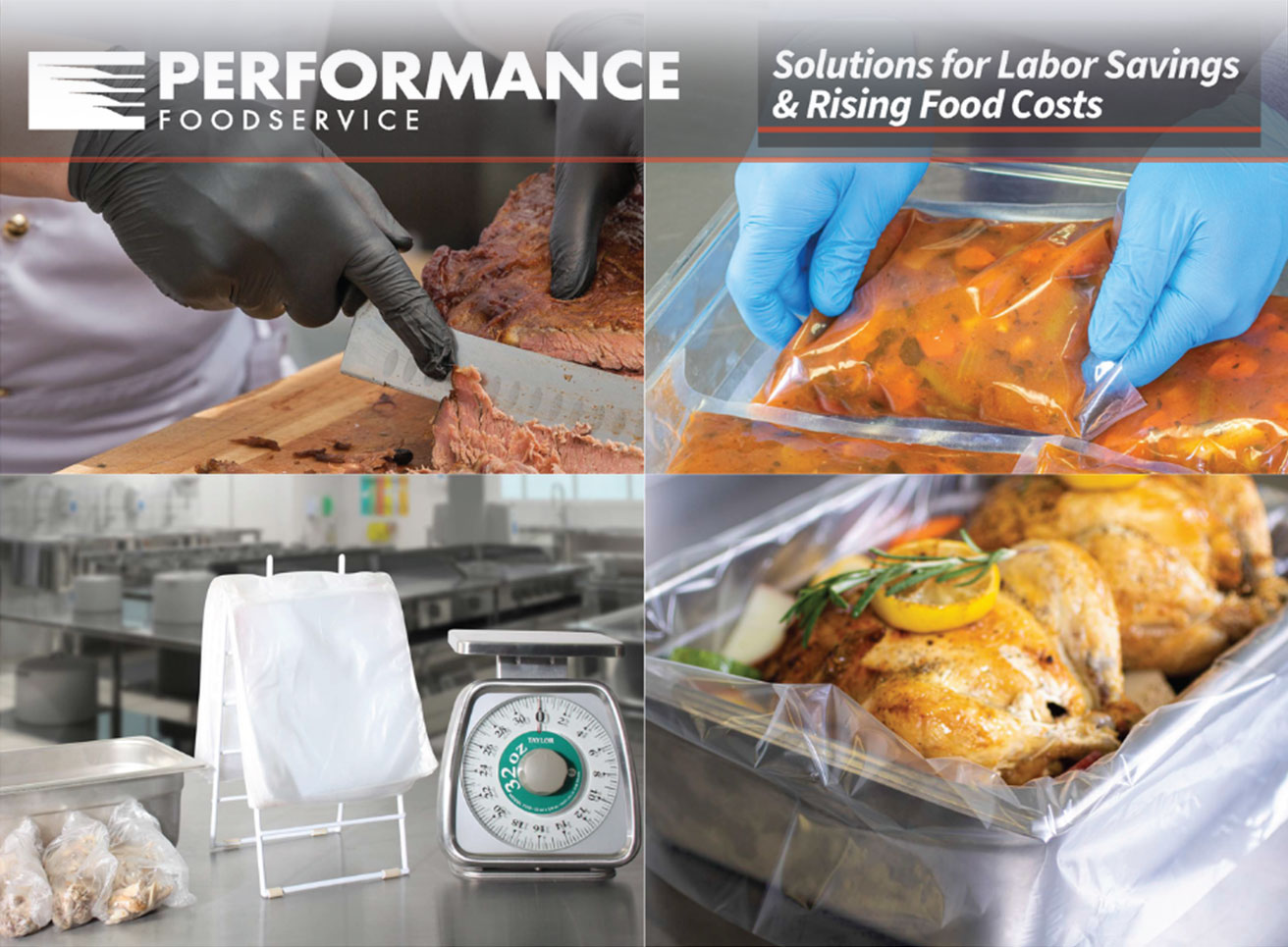 About Handgards
For over 60 years, Handgards® has earned the respect and confidence of the food service industry as a progressive innovator in food safety. We also are the industry leader in supplying quality products to our customers. We have been the leader for food service disposables and have flourished by retaining our industry leading ability to develop new and innovative products that help you save time and money.
We are also first in food safety innovations that protect the end-user from costly outbreaks of food contamination by providing the broadest menu of products that have a high standard all their own.
Unlike other companies in our industry, we're an innovator and a manufacturer, not just a distributor.
We are capable of manufacturing a wide variety of films using HDPE, LDPE, mLLDPE and Nylon resins. In addition, flexographic printing on the film is available to add a distinct branding message to your products. We continue to manufacture products right here in the USA, providing quicker turnarounds.
To ensure high-quality products and a commitment to food safety, we have met all of the requirements to be an SQF (Safe Food Quality) certified facility. Handgards is committed to producing and supplying safe food packaging to each our customers and complying with regulatory requirements and establishing and maintaining a company-wide food safety culture and focus on continuous improvement of our Food Safety Management System.
Our primary mission is to satisfy the needs of our customers by providing quality products and service of the highest level. With our modern manufacturing facility, Handgards is well prepared to provide manufacturing solutions and provide expertise for your industrial applications for years to come.
Become a Supplier Partner
Contact us today to learn how you can partner with Performance Foodservice.
Become a Supplier