Create your own online ordering system and website at no cost to your restaurant. Integrate ordering into leading POS and Delivery partners.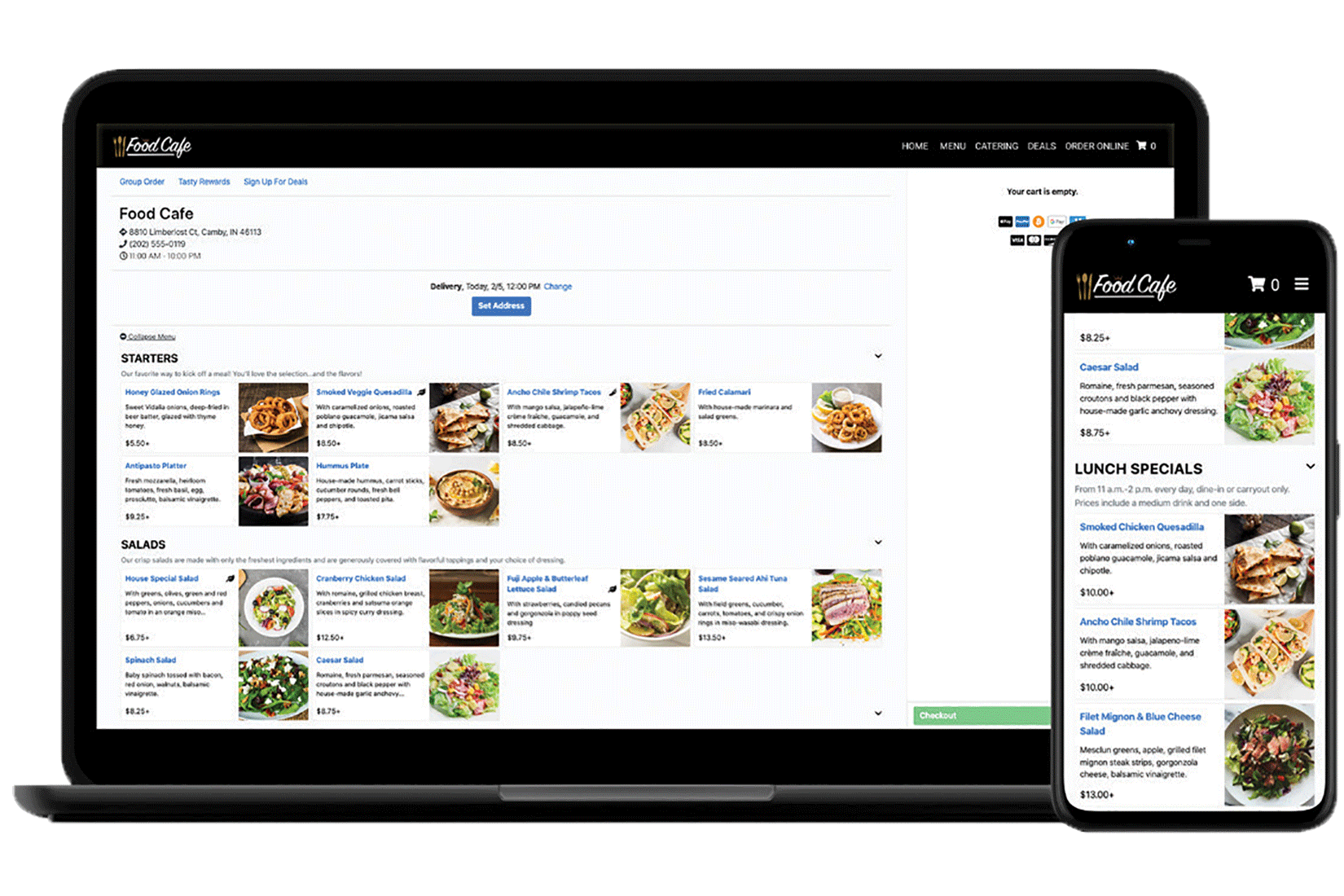 Menufy builds custom-branded online ordering, allowing your customers to place orders for pickup or delivery directly from your website, Menufy.com, our mobile app, and more. Start driving traffic back to your brand with online ordering on your website.
If your restaurant doesn't have a website, Menufy helps design and build a website for you for free.
Online ordering comes at no extra cost to the restaurant, as a flat $1.75 per online order is paid by the customer. Restaurants may choose to split the cost with the customer, if desired.
Nationwide third-party delivery available for only 12.5% to restaurants.
Every restaurant works with a dedicated onboarding coordinator and has access to our multilingual 24/7 US-based support.
Menufy enables full-data ownership, coupon redemption, a loyalty program, complimentary analytics, and point of sale integrations.
We've help over 3,000 restaurants manage online ordering and delivery, let us start helping you grow your online business today.
Performance Foodservice customers receive a free set of 500 customized designed cards to help promote your business. Sign up for One Source to learn more!