Are you considering adding a take-out option to your operation? You're not alone, that's for sure.
Of course, it's one thing to prepare a great meal in the kitchen and serve it at the proper temperature to your customers in the dining room. Take that same meal, package it for take-out, and it becomes a more challenging proposition. Yet, scores of casual chains and independents have successfully jumped on the take-out bandwagon.
Successful catering for take-out involves careful planning, a savvy staff, and excellent packaging. When building a take-out menu, include best-sellers and specialties if possible because these are your customer favorites. Add a mix of items for lifestyle preferences and dietary requirements. Eliminate items that are not portable or that will deteriorate in transit. You would not want to lose a steady customer because their takeout order became soggy, fell apart, lost flavor, or leaked through the packaging onto their leather car seats.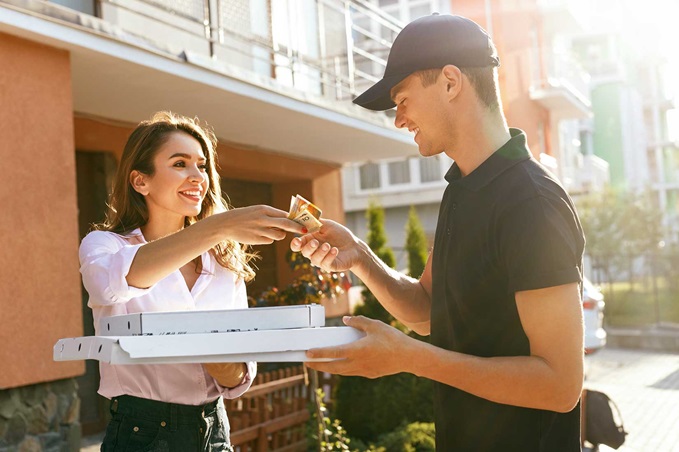 Conduct trial runs from your kitchen to the furthest delivery point to satisfy your concerns. You cannot hope to accomplish everything with your catering offerings that you can with food served in-house. It is far better to offer items that can be executed really well than to present a complicated catering menu that will cause more headaches for the kitchen. A simple, well-thought-out menu will make order fulfillment easier and make it easier for customers to make a choice. Some menu points to consider for inclusion:
Customer favorites, signature dishes, and menu items you want to promote. To highlight these when engineering your menu design, surround them with a box and shading so that they are easily noticed.
Menu options in a variety of price ranges to accommodate every budget.
Several healthful selections to appeal to those leading a healthy lifestyle.
Vegan, vegetarian, and gluten-free options.
At least one selection each of the big three protein favorites – beef, chicken, and pork. A seafood option may also have great appeal.
Special sauces, dressings, condiments, and dips packaged separately in sturdy covered cups. Reheating instructions where applicable.
NOTE: Be sure to ask if food allergies are present to avoid an emergency situation.
For easy customer reference, divide your online and printed catering menu into categories, such as apps, salads, entrees, sides, and dessert. You may want to include beverages to increase check averages and provide convenience for customers.
For occasions involving larger groups, it makes good business sense to include several menu items that can be prepared in large batches for group catering (deviled eggs, pans of lasagna, fancy and hearty sandwich platters, slider and tater tots baskets, specialty pizzas, pastas with several sauce options, mini fish or meat tacos, main dish chopped salads, cupcakes, eclairs, cookies, etc.)

For more take-out menu solutions, check out our SPARK Restaurant Operations guide.