Winter menus are filled with deeply flavored braises, heart stews and chilis, and rich roasts that are perfect for the cold months. But as winter begins to wind down, they're beginning to taste a bit too heavy and cloying. Spring is coming and taste buds are crying out for lighter, brighter fare.
The obvious answer is to dust off and freshen up the salad section of your menu, and that's not a bad place to start. A beet salad that sold well over the winter can give way to crisp spring greens, say arugula or watercress. Candied pecans used as a sprinkle might be replaced with the tangy tartness of grapefruit slices—or the more exotic pomelo.

But don't limit your spring cleaning to just the salad section. Early spring greens can be incorporated into many other dishes, be it small plate or entree, to complement or contrast the main taste of the dish. Dandelion greens may add a little welcome bitterness while tender pea shoots bring sweetness to the plate.

While the seasons are transitioning, try serving up those greens lightly tossed in a cold vinaigrette or slightly wilted and warmed to retain the freshness and texture. This is the perfect opportunity to use exotic oils, like walnut or hazelnut, to add a hint of flavor since wilting will mellow the flavor of the greens. Create an emulsion with the oil and a little butter to help keep it from feeling too greasy while still adding an appetizing sheen.
Butter Poaching
Speaking of butter, butter poaching might be a technique you employ to achieve those lighter flavors. It's a great way to add flavor and lock in moisture without using heavy sauces. The chemistry is complicated, but the basics involve the more densely packed molecules that transfer heat more gently and slowly than water, wine, or cream, resulting in less damage to the protein.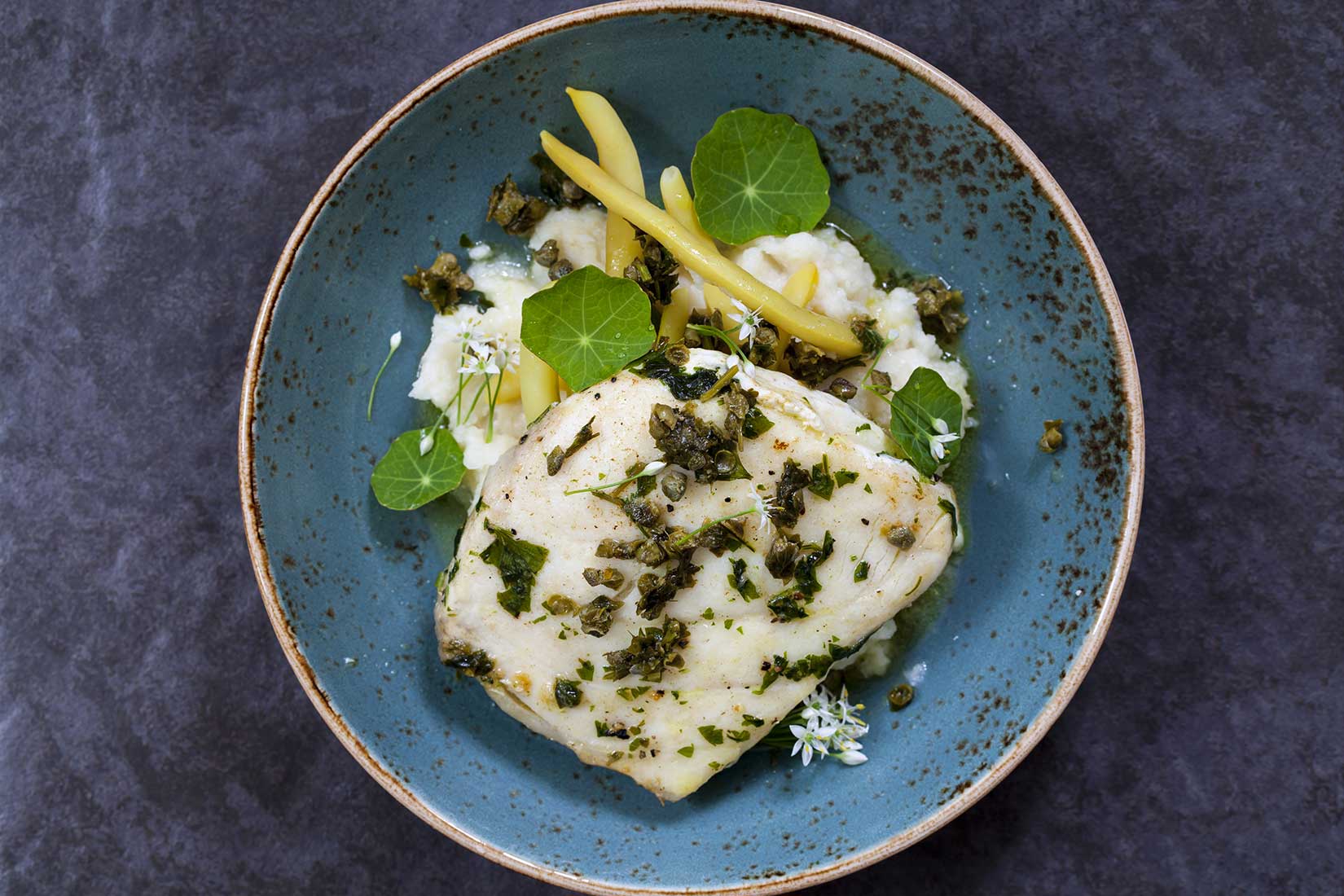 Butter poaching is the perfect technique for most any fish, especially those that are more delicate in flavor and texture. Once poached, the fish can either be served warm or cold and is the perfect complement to bright spring flavors like cured lemon or a faro spring grain salad.

And shellfish…butter poaching adds a luxurious layer to the flavor of lobster tails or shrimp, especially if you plan on serving them cold, and helps avoid the mealy flavor that sometimes occurs with chilled crustaceans. Slicing a butter poached lobster tail into medallions and accompanying it with a fresh frisée endive salad can help stretch a single tail to keep your food costs down while still offering an eye-catching dish.

The butter poaching liquid can even be incorporated into the dish to make the most of your ingredients. Poach a few oysters with some leeks then add a little champagne. Leave it thin for a spring soup (top with a dollop of fish roe to add saltiness) or reduce and serve over a poached artichoke heart.
Local Produce
Spring is also a great time to feature produce that's popular and native to your region. Wild spring onions or garlic, brushed with oil then grilled, can be a welcome side dish or even a small plate. If fiddlehead ferns grow in your area, these slightly bitter and tender little morsels are real stand outs on any menu and are sure to garner you some internet buzz.

Of course, spring forage sometimes is only available for a short time, making it unsuitable for a seasonal menu item. If that's the case, consider showcasing the items in a single night, perhaps a wine or beer night in coordination with a local brewery or winery. Each course could highlight a different ingredient, or you could go all in and present the same ingredient several different ways to demonstrate its flexibility.

Regardless of which direction you choose, a spring cleaning of your menu can help generate excitement and social media buzz to help keep people coming through your door during a traditionally slower season.