As the season changes from spring to summer, we've come up with some ideas to keep your cooks inspired using the best of what's around.
The Green Scene
Spring introduces a bevy of green vegetables to the table, from peas to fava beans to asparagus. These ingredients add brightness to dishes like risotto and are excellent for making soups, served either hot or chilled as we get deeper into the summer months. These greens work well as garnishes for fancy toast, playing well off the richness of fried eggs. Springy green veggies also have a knack for pairing with salty ham, so think about classic pairings like prosciutto, speck, or guanciale to elevate the plate.
All In on Alliums
From ramps in the earliest days of spring to garlic scapes, spring onions, and green garlic as the season progresses, alliums (members of the onion family) are all over the place right now. Onions are a great connector from spring to summer because they typically store well for relatively long periods of time, and they bring contrast to any kind of dish. Harness their sweetness with a little char, throwing them directly on a grill until they get crispy and their natural sugars are released.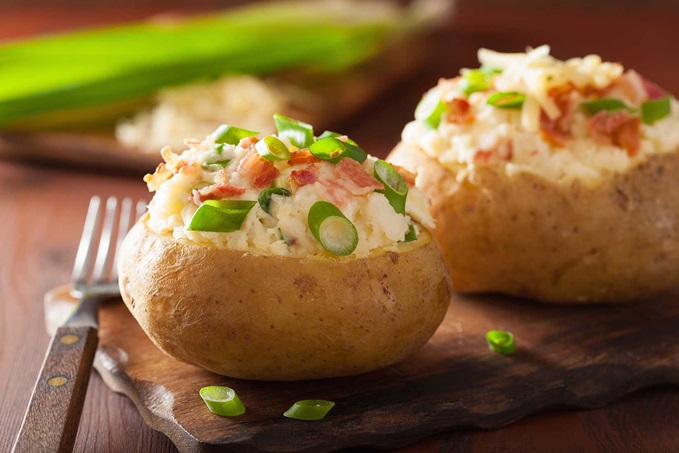 If you find an abundance of a particular allium, consider pickling it for a garnish that will pack a punch and brighten richer dishes. Got a burger on the menu? Whip up your allium of choice into an aioli for a zippy, seasonal condiment that will have guests asking for extra on the side.
Fresh Herbs
Fresh herbs like chives, dill, and parsley are abundant in the spring and summer months, and they signal the very idea of freshness in any dish. Dill, especially, feels very on-trend right now, and it works beautifully with roasted chicken or smoked salmon. Chives are a natural friend of potatoes, and new spring potatoes need little besides butter, salt, and a sprinkling of finely chopped chives, maybe with a few of their pretty purple blossoms as garnish. As spring transitions to summer, basil becomes more readily available, and it fits right in with an herb-forward frittata or on apps like a classic caprese salad or prosciutto e melone.
Salad Days
Spring and summer are the ideal months for robust salads to highlight seasonal produce, from vegetables and herbs to fruit like watermelon and peaches. Here are some ideas for spring-summer salad combos:
Spring pea salad with radishes and mint
Summer peach salad with ricotta salata and red onions
Fattoush (pita salad) with spring onions, cucumbers, and tomato
Corn and watermelon salad with feta and basil
Bitter spring greens with hakurei turnips and lemon vinaigrette
Seasonal Seafood
Just like produce, most seafood has seasonal availability, and guests seem to particularly enjoy eating fresh, chilled seafood in the warmer months. Bring out your seafood towers for patio crowd pleasers that drive up ticket averages and always wind up getting snapped for Instagram. Softshell crabs, stone crab claws, snapper, and swordfish are great selections for sustainable East Coast options, while Dungeness crab, king salmon, and wild-caught sardines are in the nets out West. From ceviche to a simply grilled preparation, seasonal seafood makes a great addition to the menu.