Baked Scotch Eggs
About this Recipe
Try these eggs as a different appetizer for your lunch, dinner, and bar menus. Serve with your favorite dipping sauce and give your customers something to talk about!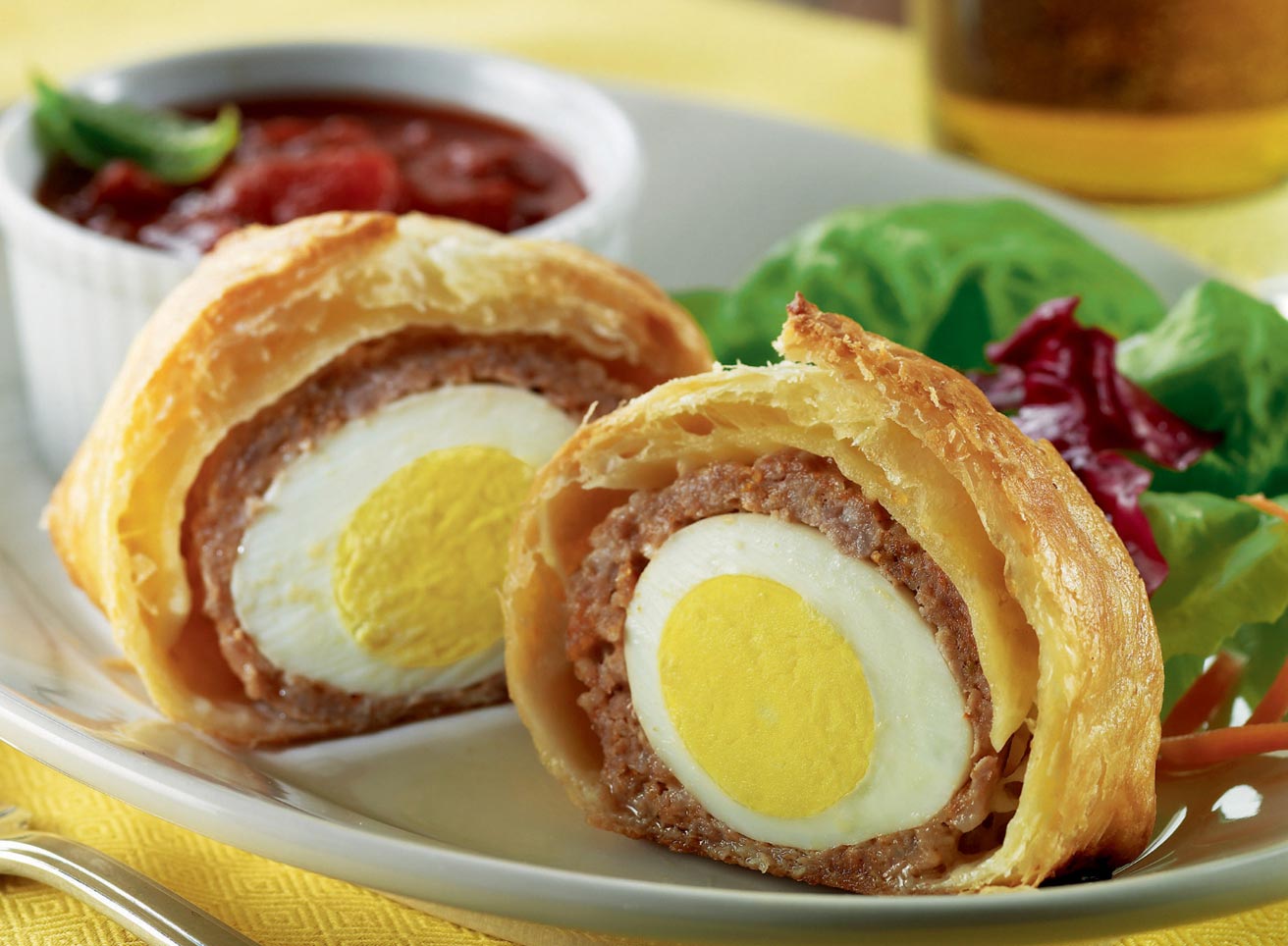 Baked Scotch Eggs
Directions
Remove sausage from casing and wrap around hard boiled egg. It should resemble a large meatball when done.
Place in the middle of puff pastry square and fold each corner up to meet at the top. Seal edges well.
Bake at 400°F for 20-30 minutes until completely brown.
Serve with warm tomato basil sauce.
Ingredients
1 Nature's Best Dairy® Egg(s), per serving/hard cooked
4 oz puff pastry square, frozen, cut into 4"x4" square
4 oz Roma® Sausage, Italian, Mild Sweet, 5-1
3-4 oz tomato basil sauce