Banana and Strawberry Trifle
About this Recipe
This luscious dessert features layers of fresh strawberries and bananas, whipped-cream enriched pudding and Heritage Ovens® Vanilla Wafers.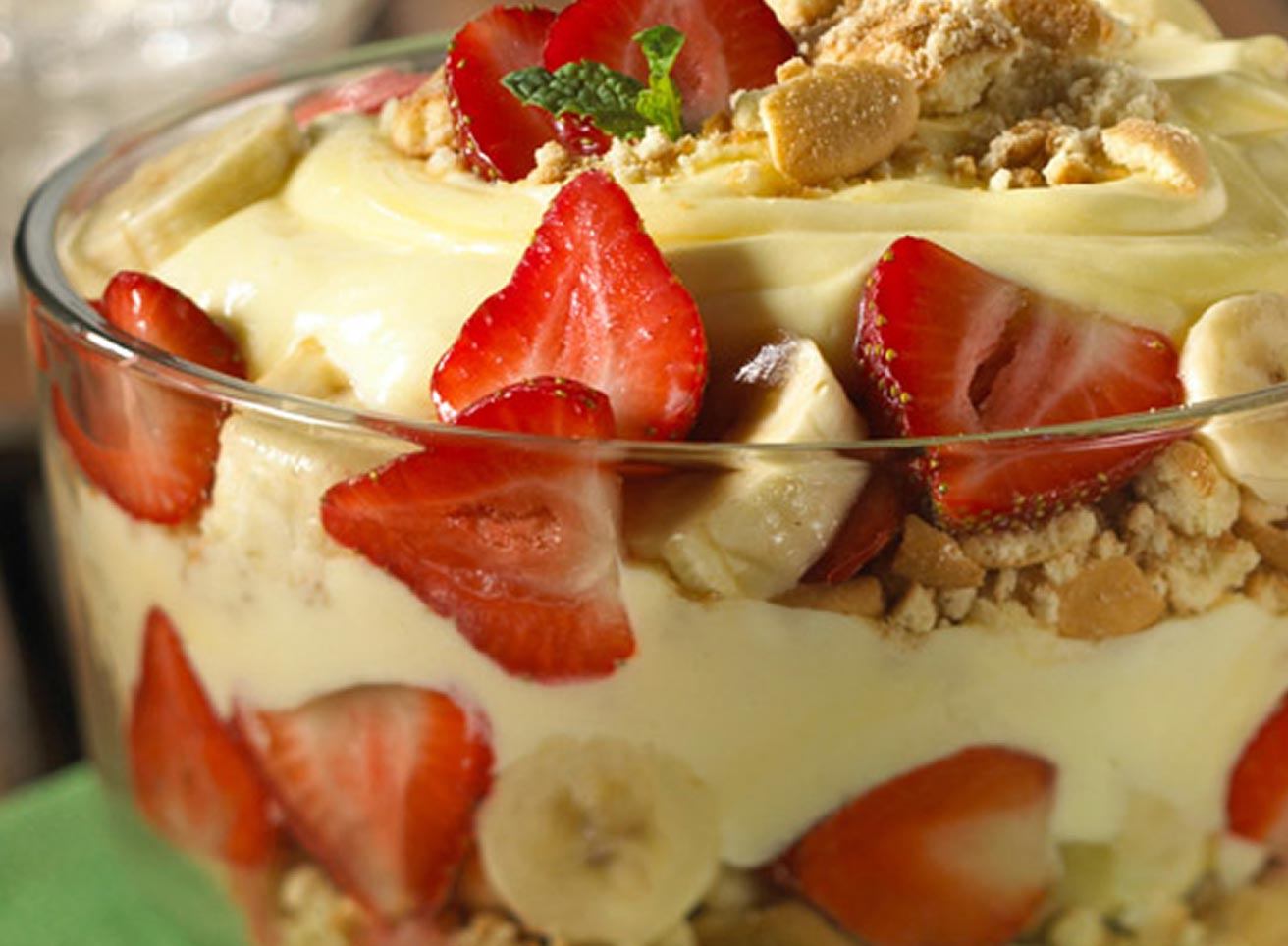 Banana and Strawberry Trifle
Directions
Chill small mixing bowl and beaters of electric mixer.
In glass serving bowl sprinkle 1 cup of crumbs. Top with half of bananas and half of strawberries. Sprinkle with half of the orange juice.
In large bowl beat milk and pudding mix with wire whisk for 2 minutes. Let stand for 5 minutes.
Meanwhile in chilled bowl beat cream on medium speed of electric mixer until soft peaks form. Fold into pudding mixture. Spoon half of pudding mixture over fruit in bowl.
Top with half of remaining crumbs, remaining banana, remaining strawberries and remaining orange juice.
Spoon remaining pudding mixture over fruit. Top with remaining crumbs.
Refrigerate at least 2 hours. Garnish as desired. Store in refrigerator.
Ingredients
2-3 banana(s), (sliced, divided)
3 cups Heritage Ovens® Wafers, Vanilla, (coarsely crushed, about 75 cookies)
1 cup Nature's Best Dairy® Cream, Whipping
3 cups Nature's Best Dairy® Milk, (cold)
1/4 cup orange juice, (sub light rum)
2 packages pudding mix, instant vanilla, (4-serving size)
2 cups strawberries, fresh, (fresh, sliced)