Fish Sauce Caramel Pok Pok Style Wings
About this Recipe
These tasty and addictive Thai inspired wings are a great alternative to the usual wing platter. Pok Pok—the sounds that a pestle makes against a mortar during the making of Som Tam—is the name of a legendary Portland, Oregon, restaurant owned by two-time James Beard Award winner, Andy Ricker. These wings are crispy, deeply flavorful, a tad salty but sweet at the same time, with the brilliant garlicky aroma and flavor from the deep-fried garlic.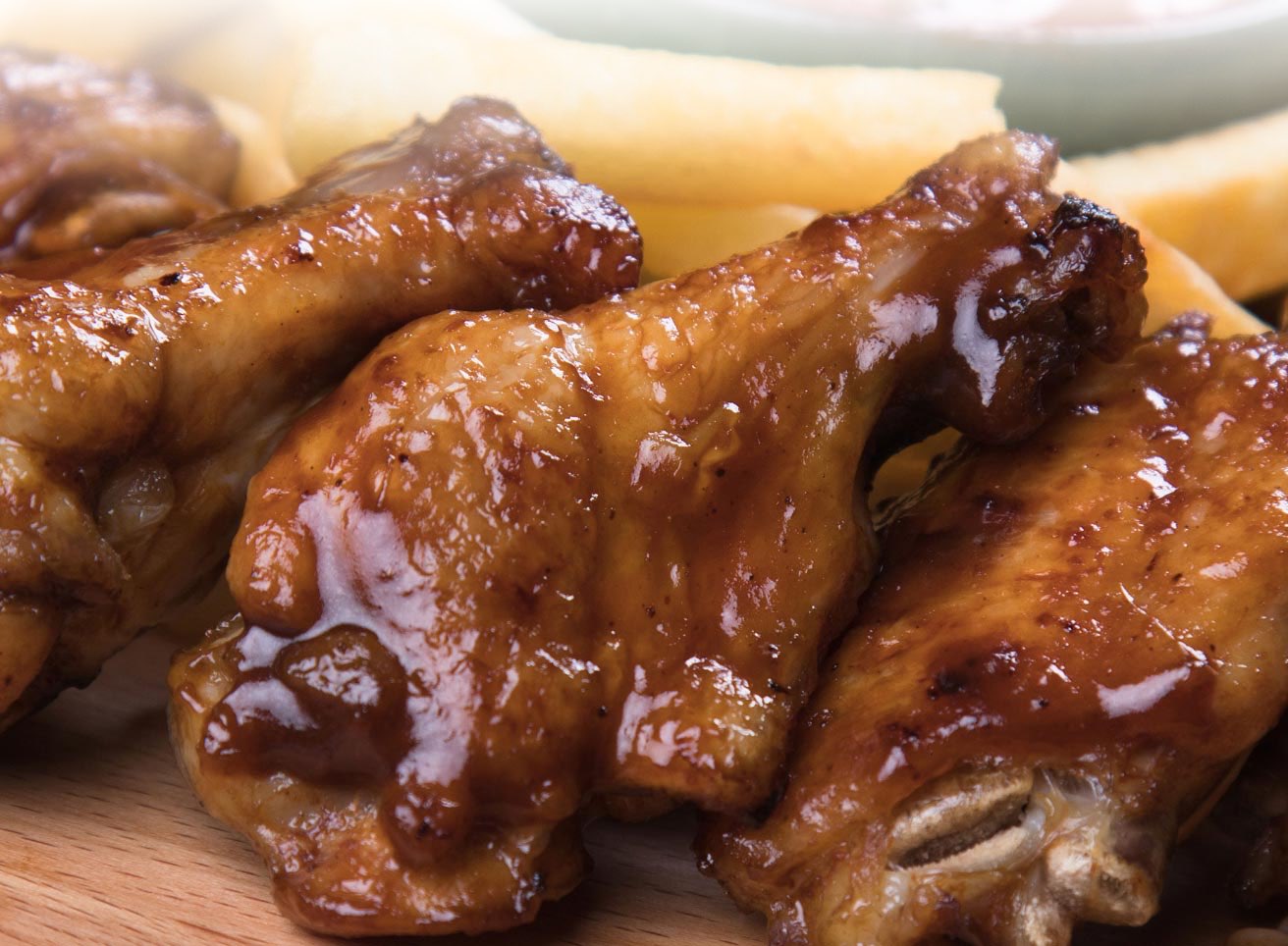 Fish Sauce Caramel Pok Pok Style Wings
Directions
Soak minced garlic in warm water for 5 minutes.
Strain through a fine sieve mesh strainer, pushing garlic into the sieve with the back of a spoon to extract extra flavor. Reserve garlic.
Combine garlic water, fish sauce, and sugar.
Stir until sugar has dissolved.
Slightly cool and reserve 1/2 cup.
Pour over chicken wings, ensuring wings are submerged.
Marinate for 2-4 hours.
Drain wings and place wings in a large bowl and toss with corn starch.
Fry at 375°F for 10-12 minutes, until golden brown and cooked through.
Heat 2 Tablespoons of oil over medium heat.
Fry reserved garlic until golden brown.
Drain on paper towels and reserve for garnish.
Heat reserved marinade on high until caramel-like sauce forms and toss wings in sauce.
Sprinkle with fried garlic and chopped parsley.
Ingredients
2 tbsp. Brilliance® Premium Oils Vegetable Oil, plus more for frying
2 pounds chicken, wings
1/4 cup cornstarch
6 Peak Fresh Produce® Garlic, Clove(s), minced
1 tbsp. Peak Fresh Produce® Parsley, Fresh
1/2 cup Thai Kitchen® Premium Fish Sauce
1/4 cup water, warm
1/2 cup West Creek® Sugar, Granulated