Maple Granola-Crusted Mashed Sweet Potatoes
About this Recipe
Sweet potato mashed with maple syrup and cinnamon and topped with the wholesome goodness of oats, pecans and brown sugar.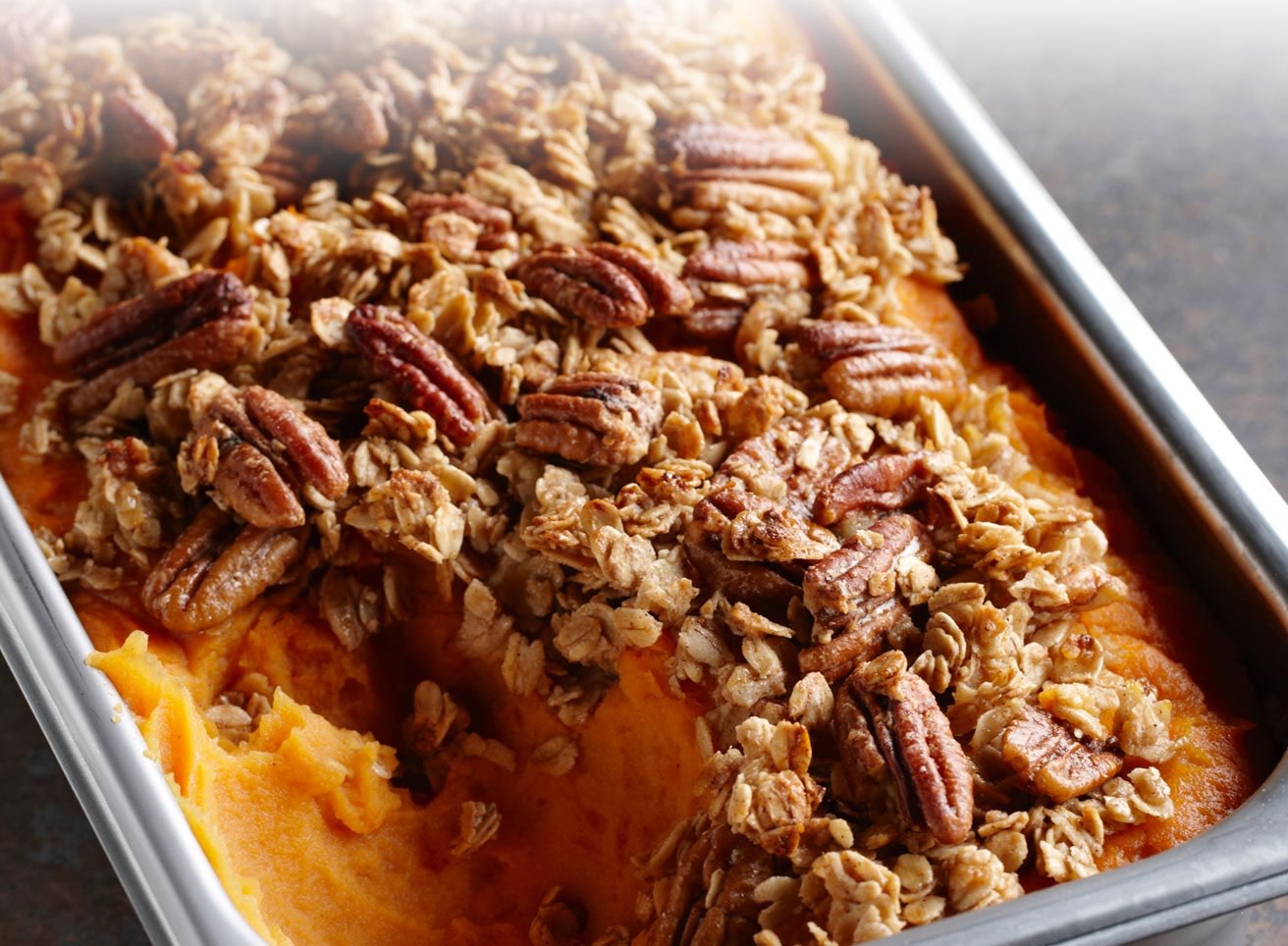 Maple Granola-Crusted Mashed Sweet Potatoes
Directions
Heat oven to 350°F.
Heat butter, sugar and maple syrup in a small saucepan over medium heat, stirring occasionally until sugar is dissolved, about 3 minutes.
Combine flour, oats, pecans, cinnamon, nutmeg and salt in a large bowl.
Pour sugar mixture over oat mixture and stir to coat evenly.
Prepare Potato Pearls® EXCEL® Sweet Potato Mashed according to package directions and place in a 2½-inch deep, half-steam-table pan.
Sprinkle granola mixture over sweet potatoes and bake until toasted, about 20 minutes.
Ingredients
1 pouch Basic American Foods™ Potato Pearls Sweet Potato, Mashed
1 tsp flour, all-purpose
1/4 cup Land O'Lakes® Unsalted Butter
1 cup Magellan® Pecans, whole
1/2 cup maple syrup 
2 tsp McCormick Culinary® Cinnamon, Ground
1/4 tsp nutmeg, ground
3 cups oats, rolled , old-fashioned
1/4 tsp salt, kosher
1/2 cup sugar, brown