Roasted Chicken with Summer Squash
About this Recipe
Serve summer on a plate with this flavorful—and colorful—meat and veggie platter. The veggies give diners permission to get dessert after! While this recipe celebrates the chicken breast in all its glory, feel free to experiment with flavor variations and different seasonings. The dish is so versatile it can easily take on an Italian spin, have Cajun flair, or borrow from the Asian palatte.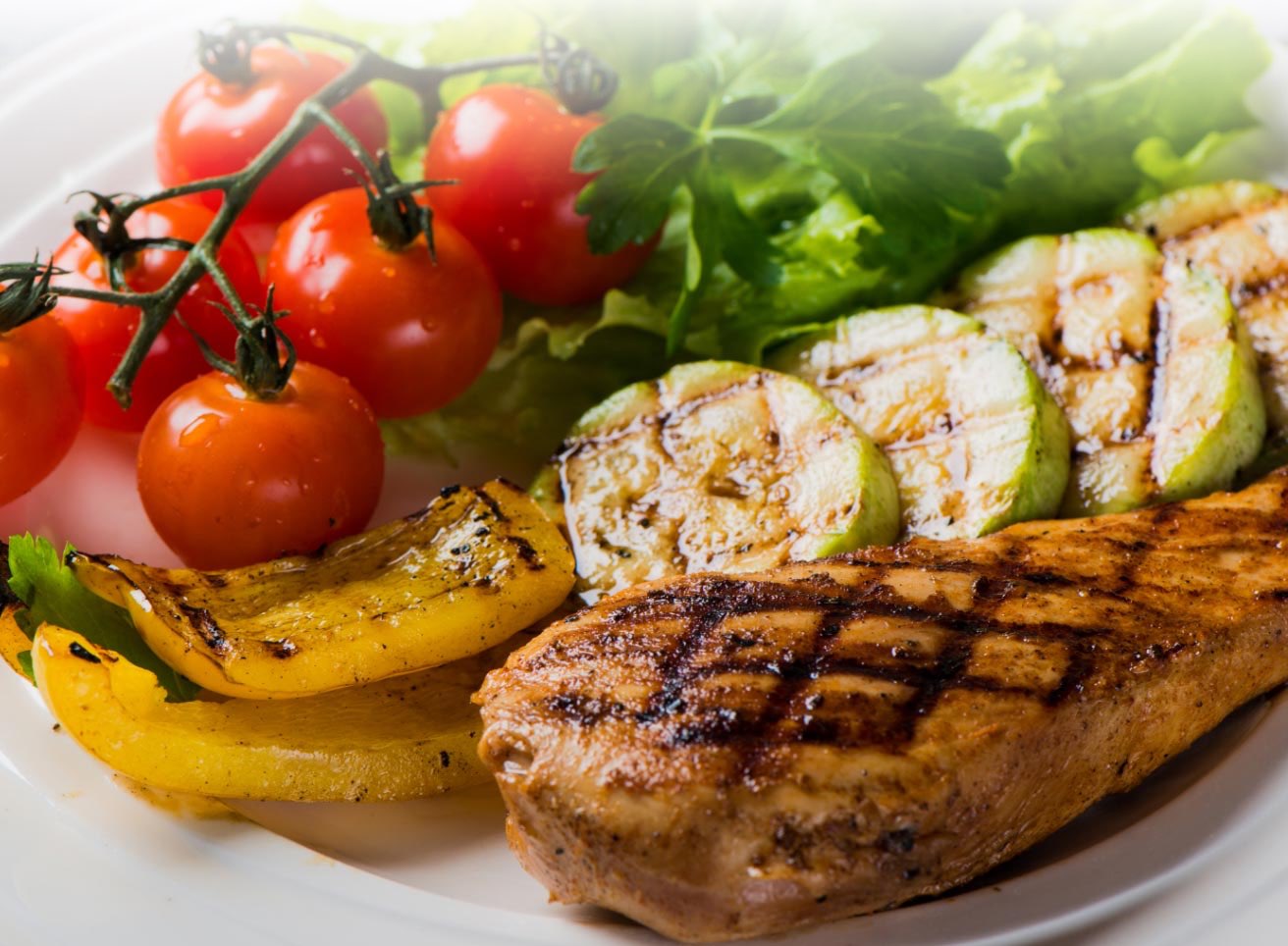 Roasted Chicken with Summer Squash
Directions
Pre-heat skillet over medium high heat.
Place 2 TBSP olive oil in skillet, brown chicken skin side down. Make sure to brown chicken completely.
After 4 minutes remove chicken and place on clean pan to the side. Add the rest of the olive oil to the pan.
Add tomatoes, and squash to pan. Allow the vegetables to sautee in the pan with chicken drippings for approximately 6 minutes. Season with salt and pepper to taste.
Add in the garlic making sure to toss liberally to coat the vegetables.
Add the chicken back to the pan to allow the ingredients to finish cooking together covered with a lid.
Allow the ingredients to cook together for about 8 minutes.
In the last 2 minutes add the lemon juice and toss the ingredients together.
Serve the chicken and vegetable over a bed of arcadian lettuce blend.
Ingredients
3 Tbsp(s). Assoluti® Oil, Olive Blend
1 Tbsp(s). lemon(s), juiced
12 Peak Fresh Produce® Tomato(es), Grape
4 Peak Fresh Produce® Yellow Squash, quartered
1 lb(s). West Creek® Chicken, Breast(s), Boneless, quartered