Salsa Ranchera
About this Recipe
Salsas come in so many varieties. A cooked one, like this salsa ranchera (country sauce), can be used as a table sauce or a cooking medium, in dishes like chilaquiles. Served warm, this "ranch-style sauce" is made with tomatoes, various chilies, and spices, and possesses a thick, soupy quality. An authentic inclusion to the recipe is cinnamon. The sauce also makes an amazing marinade/cooking medium for pork shoulder or butt.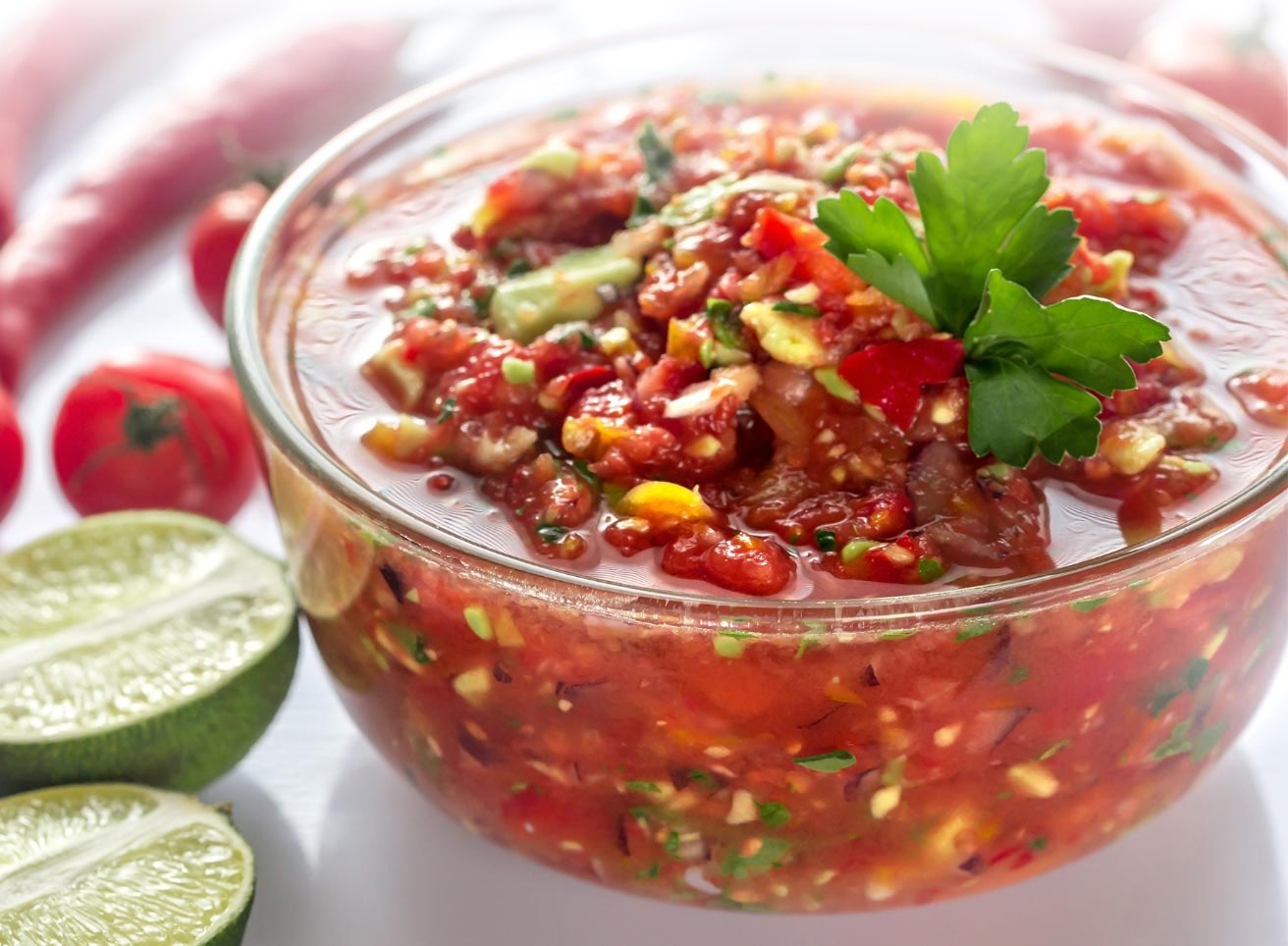 Salsa Ranchera
Directions
Place onion into saute pan and cook until translucent.
Add tomatoes, serranos, garlic, poblanos, and anchos.
Bring to a boil, then lower to a simmer.
Cook for 30-40 minutes.
Puree after removing cinnamon stick.
Place back in sauce pan and cook until sauce coats the back of spoon.
Add kosher salt and cilantro.
Ingredients
1 oz. Brilliance® Premium Oils Canola Oil, Blend
2 chile(s), ancho, Toasted & soaked in water
3 chile(s), serrano, Charred
1-2 cinnamon, stick , Whole & tied with twine
4 garlic, clove(s), Roasted
1/2 cup Peak Fresh Produce® Cilantro, Chopped
2 Peak Fresh Produce® Onion(s), Yellow, Medium diced
1 pepper(s), poblano, Roasted & diced
3 lbs. Roma® Tomatoes, Canned, Boiled and skinned