West Creek® Q Pie
About this Recipe
Slow cooked and succulent pulled pork in a bright vinegar base sit on top of the perfect crisp crust. The crust has a bed of creamy and sharp cheddar cheese. The additions of thin sliced caramelized yellow onions, dill pickles followed by the mountain perfection of moonshine BBQ sauce drizzled on top will have you taste buds singing.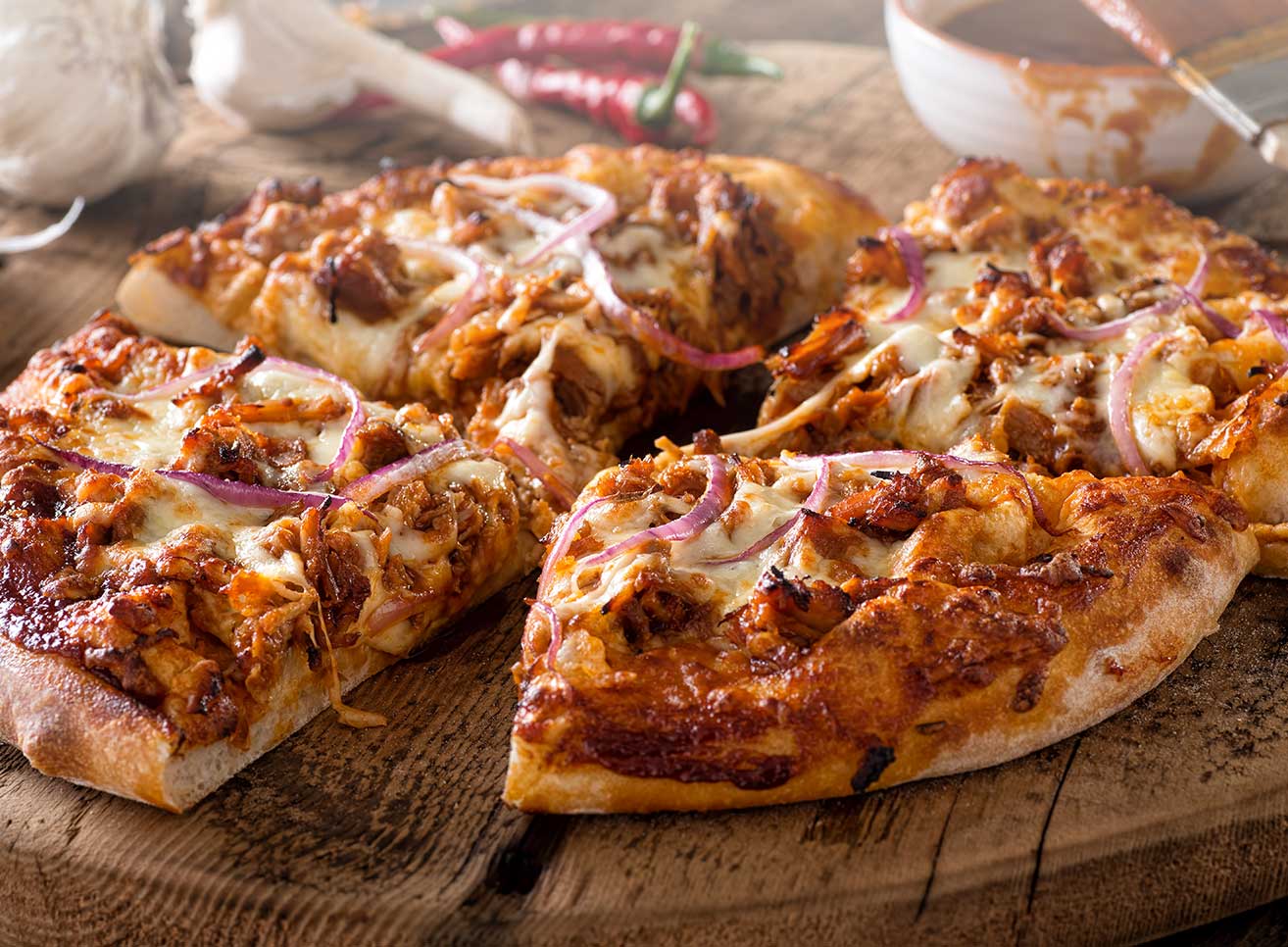 West Creek® Q Pie
Directions
Heat your oven.
Place crust on pizza screen and brush with olive oil and season with salt. Drizzle about half of the BBQ sauce on top followed by half of the cheddar cheese.
Add the pork and onion in different areas followed by the rest of the cheese and pickles.
Bake until crust is golden then transfer to cutting surface and slice. Using a squeeze bottle add some more BBQ sauce then serve.
Ingredients
2 cup West Creek Moonshine BBQ sauce
2 1/2 cup Northland Star® Cheese, Cheddar
1/2 cup Piancone® Oil, Olive, Extra Virgin
1 cup West Creek® Dill Pickles
2 cup West Creek® Pulled Pork in Vinegar
1/4 tsp salt
1 cup Peak Fresh Produce® Onion(s), Yellow, sliced