Shareable menu items remain a popular trend. Here are some creative ways to enhance shareable options while boosting profits.
Though dining has changed immeasurably due to the coronavirus pandemic, trends like shareable meals are still on the rise, with guests looking for options that allow them to try several different menu items in a communal setting. While in-house communal dining may be waning, creating options for shareable meals that guests can enjoy at home is a smart way to capitalize on the trend right now. Here are some tips:
Tweak Your Existing Menu
Look at each section of your menu and identify which items are the most popular. These are the dishes you should be restructuring to create shareable options. For example, if you create a 'flight' of apps, based on the four most popular appetizers on your menu, you can repackage and upsell a similar amount of food in a way that appeals to customers.
Likewise, look at ways that you can alter portion sizes and combine items on your entrée menu. Is it possible to offer half portions to encourage sharing? Often, your menu only needs a few tweaks to make it more share-friendly. It could be as simple as changing the wording on a menu item to indicate how many guests it should serve or how many items from each menu category a guest should choose.
Focus on the Veg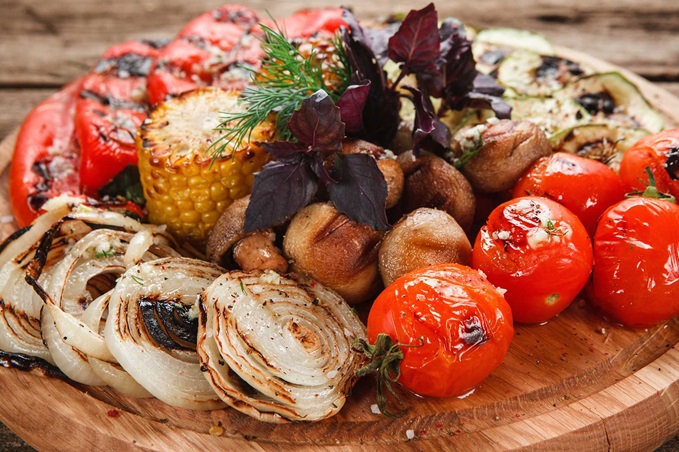 Side dishes provide a great opportunity for guests to customize and share their meals. Vegetable side dishes can showcase a lot of flavor in a few small bites at an agreeable price point. Consider increasing the number of sides you offer, and give guests multiple ways to customize their plates, including veg platters that offer combinations of side dishes.
Be Willing to Try Something New
There is a wide variety of options when it comes to shareable meals. If you're interested in trying something new, consider having a limited trial run of those menu items, like a kind of pop-up where you can introduce a menu that might not be strictly loyal to your concept. This can be a fun way to let your chefs get creative, while enticing customers to have a new experience. You can pick themes based on comfort foods you love, like lasagna or posole, or find inspiration in the seasons or in cuisines from around the world.
Think About the Journey
With guests increasingly relying on takeout and delivery, it's a good time to re-evaluate your menu to look for items that travel well (focus on those) and items that are meant to be enjoyed in-house (consider removing them from your to-go menus altogether to increase guest satisfaction).
Once you have honed your menu in this way, it's time to consider packaging. Faulty packaging can result in guests who are disappointed before they've even tasted the food. Those styrofoam clamshells are not going to cut it anymore in this highly competitive space of to-go food. Look for containers with clear lids that are easy to seal and that can be opened without discomfort to the guest. Labeling items can also help guests identify the food when it gets to them. Also, with the increase in to-go food, many restaurants are looking for ways to ensure the safety of the food that's being delivered, such as tamper-evident packaging.
Get In on the Trend
Shareable meals are a growing trend that consumers enjoy, and creating options doesn't need to be complicated or intimidating. Give it a try, and see how this trend can help your restaurant increase sales.