Fall football season and summer heat waves always bring in a crowd of customers stopping in for a cold one, and many are choosing craft beers. In fact, the Brewers Association reported that while overall beer sales fell by 1.9 percent in 2013, craft beer sales increased by 17.2 percent. The craft beer market was $14.3 billion dollars in 2013 with 20 percent dollar sales growth.
Craft beers are a perfect option to sell in your restaurant because they often command a higher price than your typical light beers. It's important to know, though, that craft beers aren't all lager—there are stouts, porters, hefeweizens, and more, and each one should be served in the proper glass to enhance the flavors. Having the right beer glasses on hand will increase your restaurant's credibility and encourage customers to try different flavors and styles.
The right glass really does improve a beer's taste, aroma and aesthetic, creating a greater perceived value and increasing customer satisfaction. Libbey Glassware, a line offered on our
eandsperformance.com
online catalog, offers a wide selection of beer glassware to make the most of your beer selections.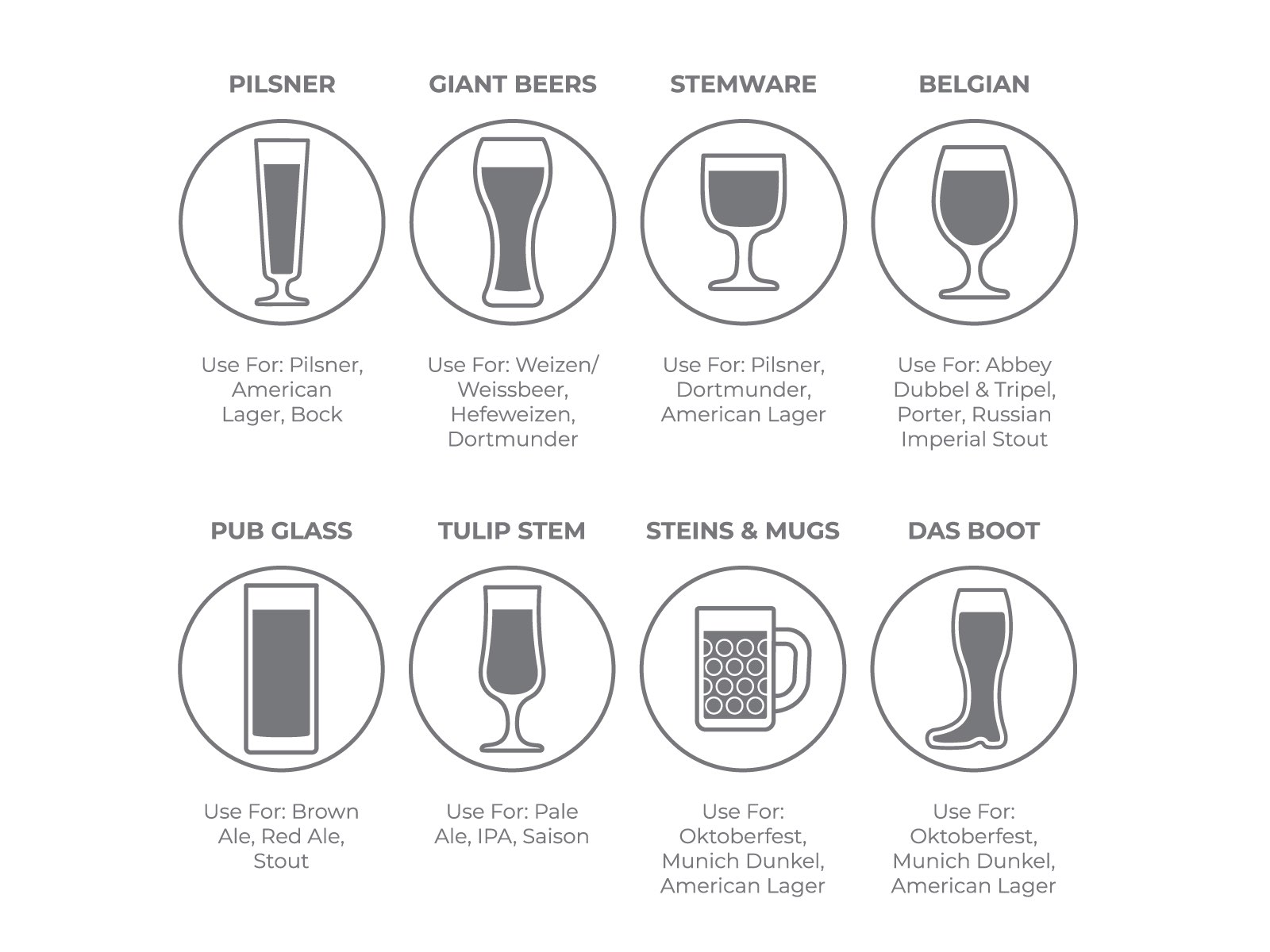 Simple Tips for Serving Beer Properly
Clean and maintain draught lines to keep beer tasting fresh.
Use a clean glass with no residue from detergents to maintain the beer's effervescence.
Know proper serving temperatures (they vary by type of beer) and never use a frozen glass.
Execute proper pouring by tilting the glass at a 45° angle, gradually bringing it upright to create a perfect 1" to 1 1/2" head of foam. Some people thing foam is bad, but it actually releases the beer's aroma.
Serve bottle craft beers by presenting the bottle, opening, and pouring at the table as you would with a premium wine.