Diners today are much more health conscious. Leaner cuts with less fat are all the rage. So, of course, one of the hottest cuts of meat these days is…pork belly.
Dry, tasteless chunks of meat aren't really appealing to anyone, except a nutritionist. For real flavor and mouth appeal, you need fat. And in an age where animals have been bred to be lean and mean, pork belly still delivers that fat people crave and enjoy. The key, though, is hitting the right balance in delivering a deliciously unctuous dish while avoiding one that is simply greasy.
To achieve that, slow cooking Allegiance® Pork Belly is often the best way to go. Portioned into cubes, then braised slowly, often over hours, to slowly render the fat and allow the meat to absorb all the right flavors. Finishing it off in a hot pan to add texture and color, not to mention stepping the depth of flavor up in the process, produces a finished product that often leaves the rest of the table wishing they had ordered it instead.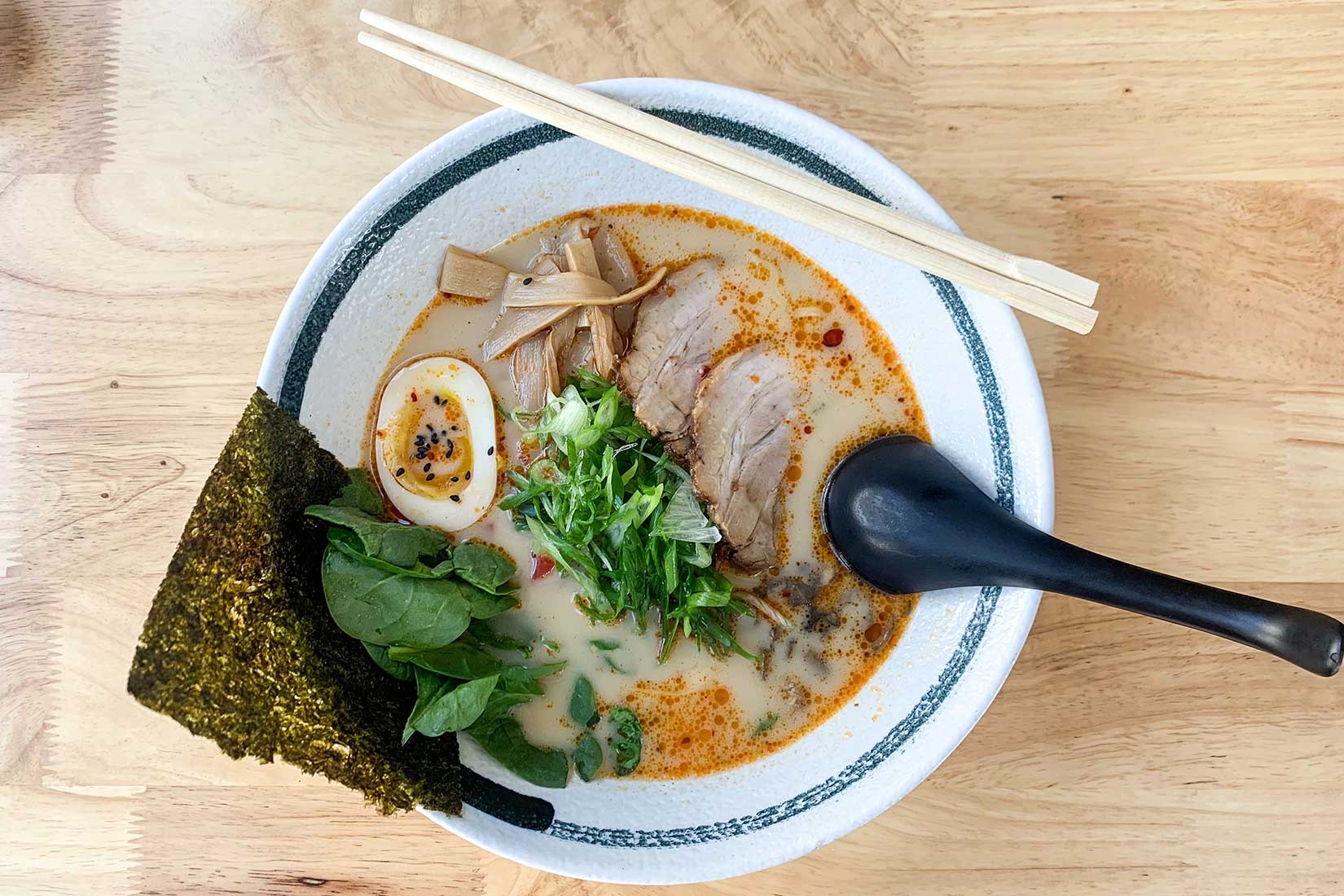 The real question is what to braise your belly in. One popular method is to leverage the local craft beer trend. You know, that craft brew house, newly opened in an old industrial warehouse that has just gone from a no man's land to the hottest section of town? A couple bottles of that brew everyone is talking about won't just be the perfect braising medium, mention the beer name on the menu and it is sure to catch everyone's eye. The dish can even rotate as they release their seasonal brews, from pumpkin spice to ginger bread to fruity shandies, so your belly can stay seasonally relevant. And if that local brewery is producing cider? That works just as well. Either way, simply add some complementary aromatics and spices to your braising liquid, toss it all into heavy dutch oven and let it cook low and slow. When ready to serve, simply sear the belly. Serve it up with root puree in the cooler months or a pickled slaw when it's warmer.
That slowly braised pork belly can also make a decadent, entrée-sized soup. Make a stock with soup bones, then add your pork belly (cut smaller than if it were going to be served on its own), beans (cannellini beans work well), plus aromatics like leeks and fennel root, maybe a little sherry too. A few sprigs of fresh rosemary wouldn't hurt either. The slow cooking will allow the beans to absorb all the flavors creating a deeply rich dish that only needs a little crusty bread for sopping up the last drops.
Pork belly is also the perfect protein for creating that trendy ramen dish, again, slowly braised, but this time with flavors like anise or Chinese 5 Spice added to the stock. A little soy sauce can be used, but go light with it or other heavy Asian flavors as a delicate broth is more desirable. Add the noodles and blanched or sautéed vegetables like baby bok choy just before serving. You can even add a 4-hour-egg to the mix. Boil to firm then tap the egg shell with a spoon, so it's cracked all over but not shattered to the point of falling apart or off. Then add it to the slowly braising pork belly. Just before serving, remove the shell. The egg will look tie dyed, or like old cracked porcelain, having absorbed the stock slowly over the hours. The lower, slow heat avoids it becoming sulfurous, leaving a gorgeous, creamy egg to compliment the belly.
Braising, of course, isn't the only method for serving pork belly. Curing is a great way to utilize pork belly and create a signature product. Dry packed in salts, sugars and aromatics or a wet cure in a brine, house-made bacon or pancetta can elevate nearly any dish, from salads to entrees, while avoiding the saltiness and nitrites found in commercial products. Cold or hot smoking can also add depth to the flavors of the belly—usually done after the initial cure. Just ensure you have good temperature control for both curing and smoking and be aware that light can trigger the pork fat to become rancid.
Because of its richness, pork belly portions tend to be a little smaller than other cuts of meat. Few complain, since it delivers so much on flavor, which can be absorbed by the ingredients cooked with it—from rice to beans to noodles. Since it is also relatively inexpensive compared to other cuts but manages to command a premium price at the table, a pork belly dish or two is a great addition to any menu.