Rosina
The Proud Tradition of Rosina
Rosina began in 1963 with a small store front sausage business in Buffalo, NY, servicing neighborhood meat markets, supermarkets, and restaurants. Founded by James Corigliano, he named this family-owned business after his wife Rose, which in Italian translates to Rosina.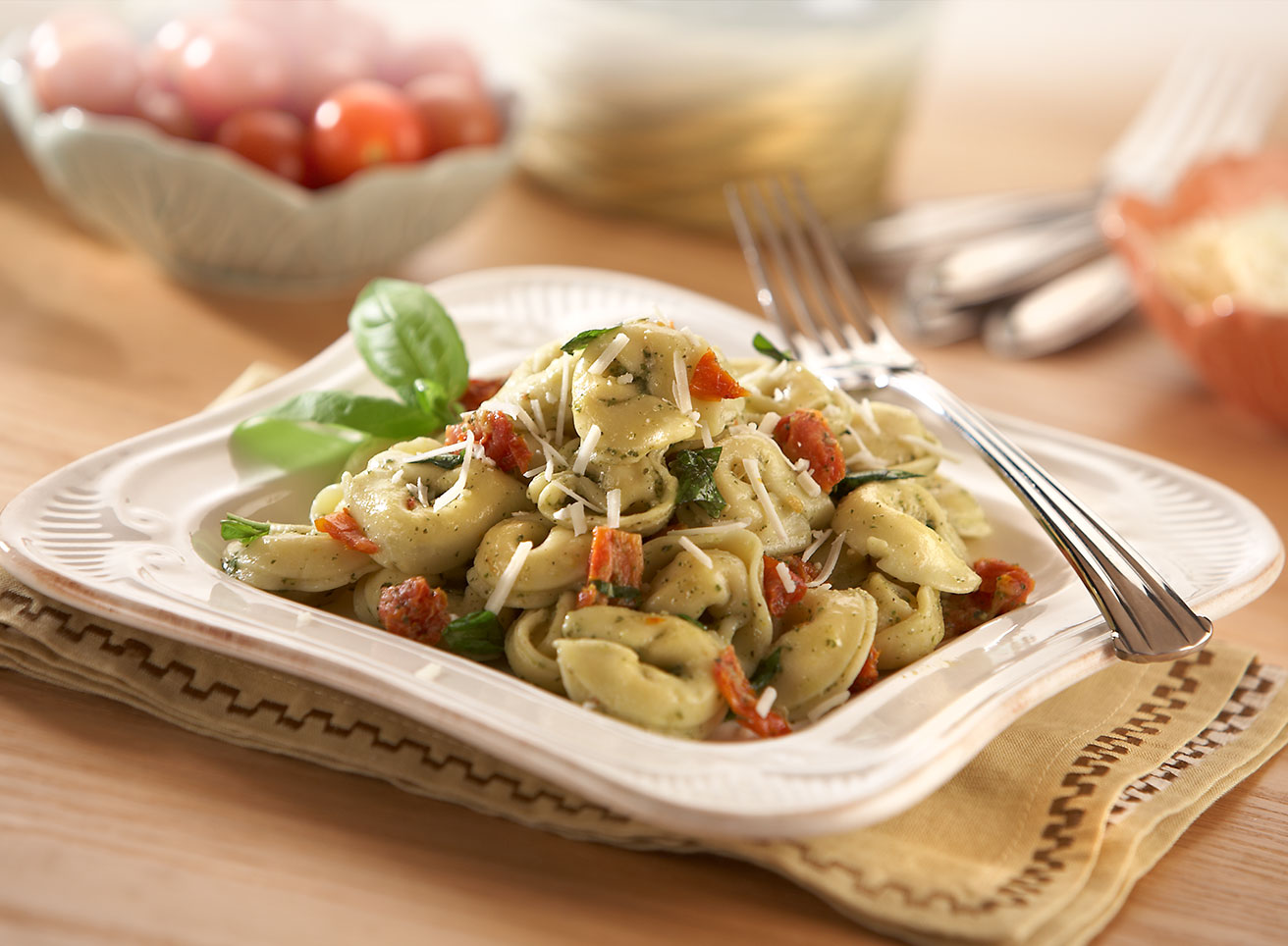 Explore Products
Frozen Pasta
Frozen filled pasta made from quality cheese, eggs, and flour. All pasta products are preservative-free with no artificial ingredients or flavors and are pre-cooked and individually frozen for quick preparation.
Meatballs
Consistent in size and shape, Rosina oven-baked meatballs are made from premium cuts of meat, pasteurized whole eggs, imported pecorino, quality ricotta cheese, and the perfect blend of Italian spices.
Eggplant
Rosina eggplant items are prepared with grade A slices of fresh farm-grown eggplant. From lightly breaded to battered cutlets in round and Naples cut, they guarantee a delicious flavor in each bite.
Pizza Toppings
Rosina offers a variety of pizza toppings including pork, beef, Italian sausage (sliced & chunky), and mini meatball toppings.
History
In the mid-1970's as the business continued to grow, Rose and James' sons Russell and Frank joined the company. In 1981, a new larger facility was purchased which allowed Rosina to expand into new markets and make their products available across the country.
In 1997, Russell and Frank assumed responsibility for day-to-day operations, Russ as President & CEO and Frank as Executive Vice President. James continued on as Chairman of the Board for until his passing in July of 2012, and Rose, while she remains the inspiration for our recipes, imparts the Italian traditions to the next generation of her family.
Growth Story
To accelerate its growth, Rosina Food Products, through its parent company Rosina Holdings, Inc., has executed two strategic brand and company acquisitions. In 2000, Rosina acquired Celentano Brothers of Verona, NJ – a company with a similar history and rich in its family tradition. With the Celentano product portfolio Rosina was able to expand into frozen Italian entrées, filled pasta and eggplant products. To support this and future acquisition, in late 2002, Rosina purchased and began renovation on a 90,000 square foot facility in West Seneca, NY, expanding its Buffalo-based operations to support the production of Celentano ravioli, specialty pasta and entrées. Production from Celentano Brothers' New Jersey facilities was moved to this new West Seneca location a year later.
A few years later, in July 2006, Rosina announced the acquisition of two more frozen pasta brands – Italian Village and Floresta – adding numerous flavors and formats to its existing pasta portfolios serving both retail and foodservice markets. Rosina's growth continued in 2010 as the Company expanded Internationally with the creation of an International Division. December 2011 brought even more growth with the acquisition of San Rallo Pasta Company. The San Rallo Pasta product line features specialty ravioli and eggplant available specifically to our foodservice channel.
Rosina Today
Plenty has changed at Rosina since 1963, but one thing has remained – Rosina's tradition of quality, consistency, and service continues to serve as the foundation of their business. Rosina is a real Italian family-owned company honoring a real Italian family tradition to bring your customers real Italian Goodness.Today you'll find the brands of Rosina Food Products in supermarkets, supercenters, wholesale clubs, military commissaries, cafeterias, and restaurants throughout North America and around the world. Rosina is also an ingredient in many other food manufacturers' products such as soup, pizza, lasagna, and more.
Become a Supplier Partner
Contact us today to learn how you can partner with Performance Foodservice.
Become a Supplier