Fat Tire Mac & Cheese
About this Recipe
The young and old alike find this cheesy, creamy comfort food completely irresistible. It's the perfect pasta dish for any cheese lover, and a hit on the kid's menu! Consider elevating it by alternating Bay Winds® Lobster for the pork belly, or adding some color with seasonal fresh peas. Jalapeño bits would add a nice little kick as well.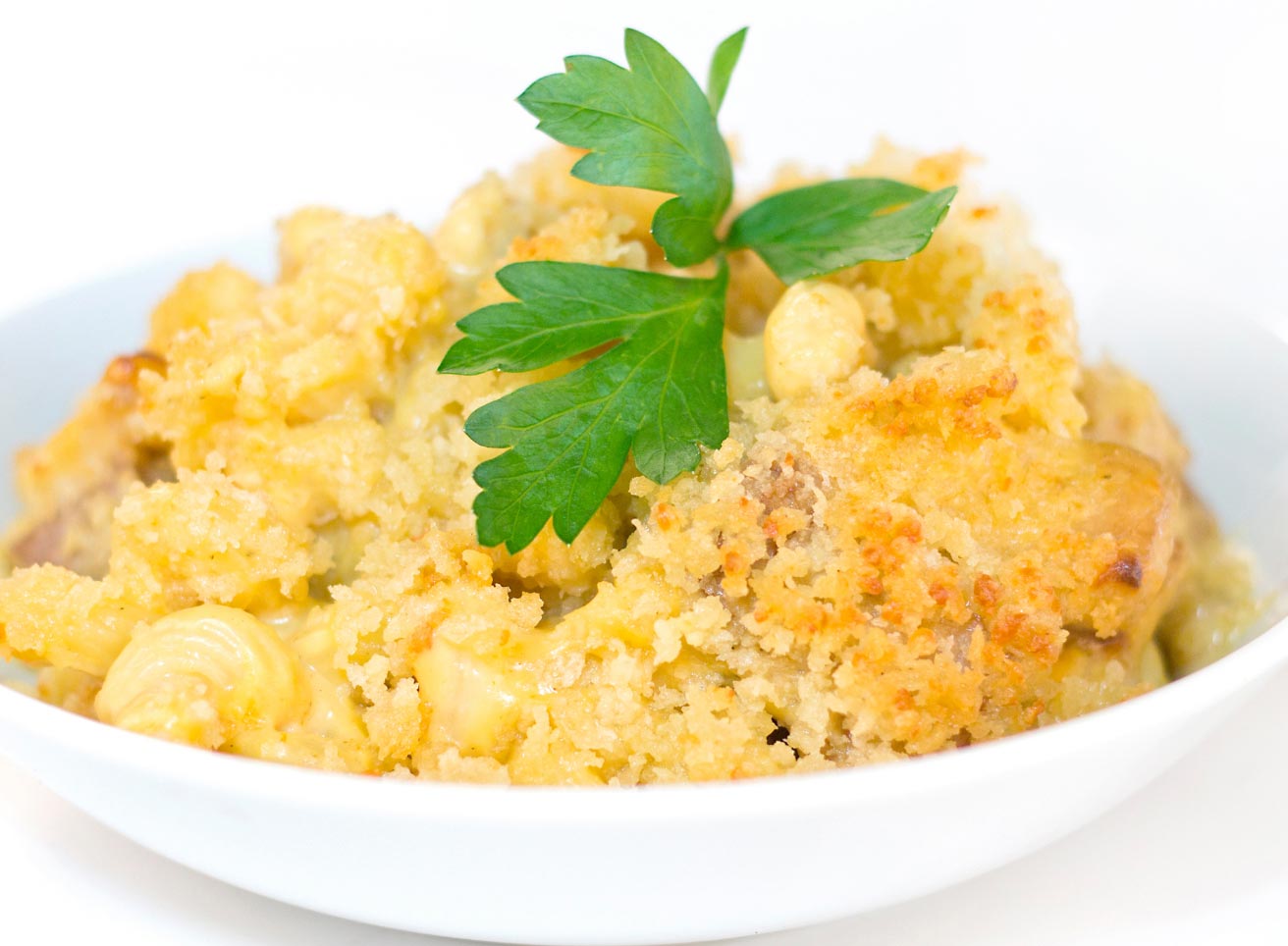 Fat Tire Mac & Cheese
Directions
In a sauté pan, add the pork belly and sauté until crispy.
Add the Queso Blanco dip and Fat Tire dip to the pan and heat with the pork belly.
In a separate pan, add butter and melt.
Add bread crumbs and 2 oz of the Parmesan cheese to the melted butter. Mix thoroughly.
Add pasta to the pan with the dips and mix. Then pour pasta into a bowl.
Top with bread crumb mixture and place in oven or salamander to toast.
Take out and serve when toasted.
Ingredients
6 oz. Allegiance® Pork, Belly, diced
4 oz. Assoluti® Pasta, Cavatappi
3 oz. bread crumbs, fresh
3 oz. Contigo® Queso Blanco Cheese Sauce
2 oz. Nature's Best Dairy® Butter
3 oz. Roma® Cheese, Parmesan
4 oz. West Creek® Dip, Queso Blanco