Our Pledge of Superiority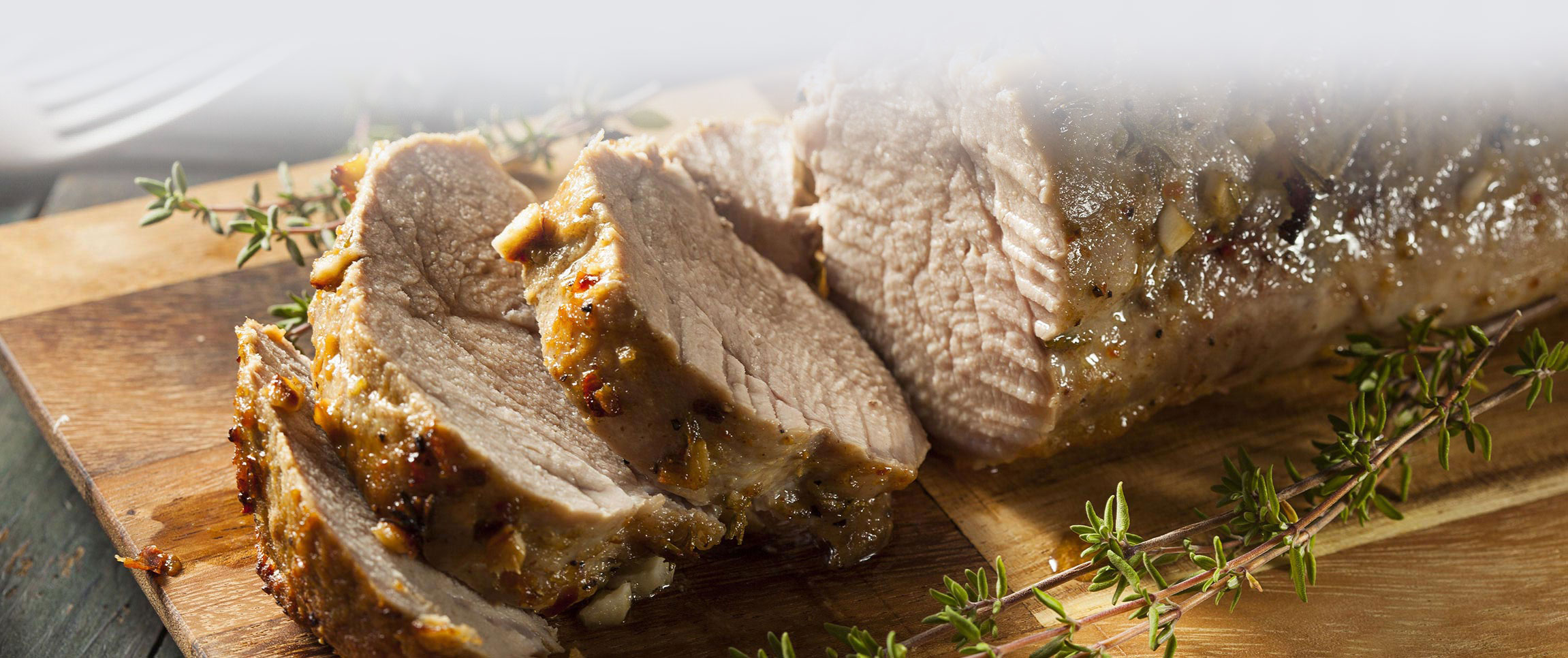 Allegiance
Allegiance comes from a single-source Midwest family farm (24 farms) and a single-source packer. Coupled with our PathProven® program, we ensure the highest quality, great marbling, fork-tender, delicious taste. It features the best cuts from hogs raised to exacting specifications. With the high standards we enforce, our pork is unmatchable. Taste the rich, juicy flavor for yourself.

The Best Hogs
Allegiance comes from the top 20 percent of hogs available in the United States. The hogs raised for Allegiance are bred from Duroc males, which are known for exceptional pork quality, outstanding growth, impressive muscle and unmatched tenderness, and Yorkshire/Laundrace females, which are known for large litters, excellent temperament and very good growth. The hogs are born on a single-source Midwest family farm with 24 locations, so every carcass is traceable from start to finish.

Superior Marbling, Flavor, Tenderness
Allegiance hogs are fed on a local-farmer-grown corn diet, which contributes to the beautiful marbling that produces superior flavor, juiciness and tenderness. Products for the Allegiance brand are hand-selected based on color and marbling.

PathProven
We ensure 100 percent all-natural product consistency through our pioneering PathProven program, which enforces exacting specifications to ensure premium quality. As part of this program, we also conduct annual third-party animal welfare audits to confirm all best practices are being followed.

Consistent
Allegiance pork is processed in a single-source state-of-the-art facility by skilled craftsmen who focus on precision and consistency. We enforce a 1/8-inch maximum trim to ensure operators get the most for their money.
More Center of the Plate Brands
Stay Fresh And Informed
Sign up for our newsletters for information on food trends, promotions, industry tips, and so much more.
Sign Up Today