J.R. Simplot Company
Delivery Solutions & Resources
More shapes. More flavors. 40+ minutes of hold time. Simplot Delivery+™ Fries help you serve crisp fries no matter where your customers are—here, there, anywhere!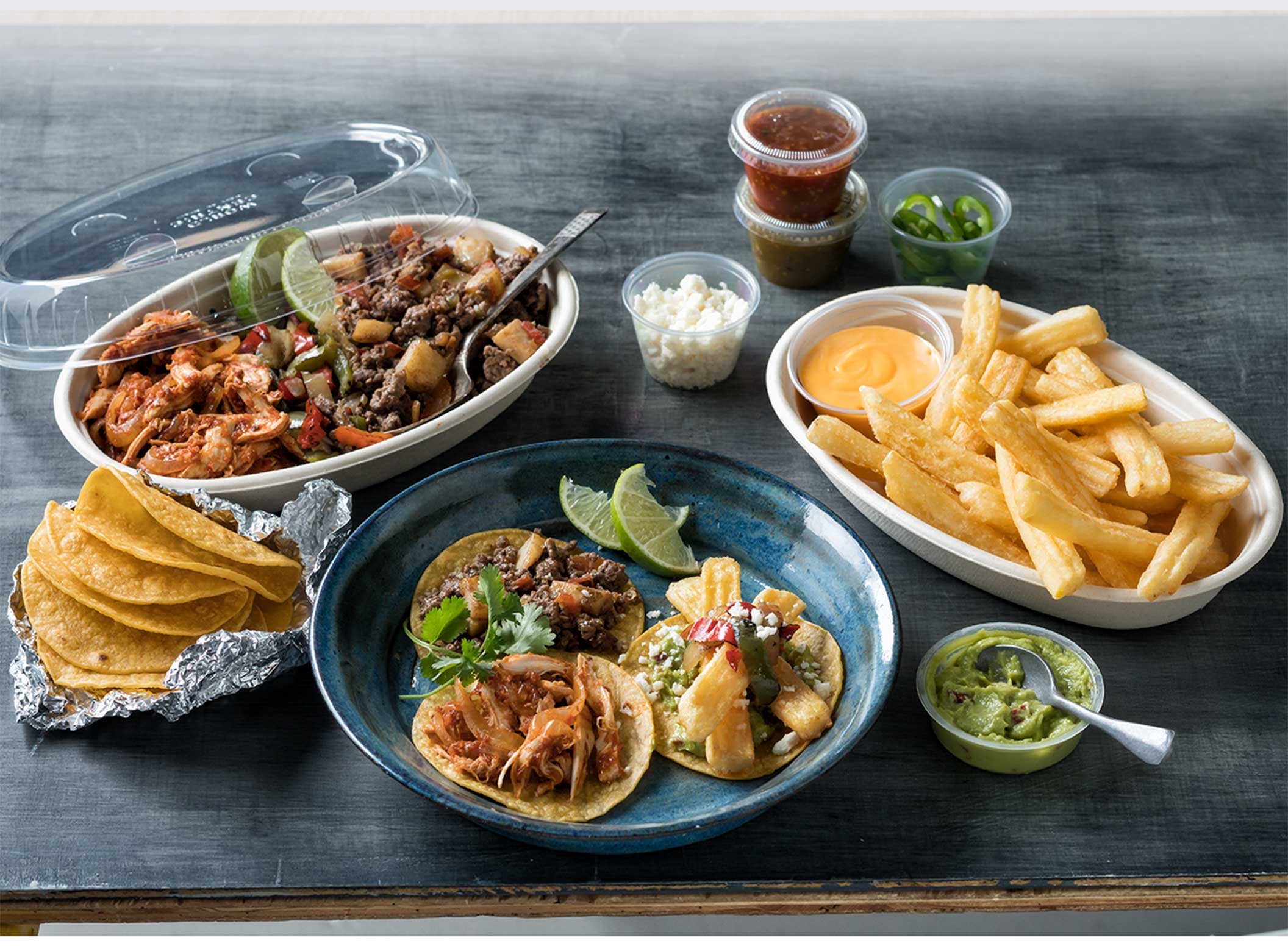 Explore Products
Caribbean Loaded Carne Asada Loops
This one will surely flip you for a loop! Caribbean marinated carne asada, avocado, pineapple and pepper blend and crema all stacked atop Simplot SeasonedCRISP® Delivery+™ Battered Savory Loops.
Cilantro Lime Chicken Fajita Wrap
Cilantro lime and chicken fajita loaded with flavor and stuffed with chicken, peppers and onions and finished with flavorful cilantro lime rice. All the flavors of Mexico you love in one mouthful.
Roasted Redskin & Jalapeno Breakfast Pizza
It's an excellent choice for grab-and-go breakfast, but you could serve it up as a "breakfast for dinner" special, too.
Spicy Corn Cake, Bacon and Avocado Stack
Warm and crispy corn cakes stacked with Simplot Harvest Fresh™ Avocados and Simplot RoastWorks® Flame-Roasted Corn & Jalapeno Blend make for a delicious Mexico-inspired dish.
Request a sample
See what a great delivery fry can do for your business. Fill out
this form
to request a sample of Simplot Conquest® Delivery+™ Fries or Simplot SeasonedCRISP® Delivery+™ Fries
Become a Supplier Partner
Contact us today to learn how you can partner with Performance Foodservice.
Become a Supplier